May 15, 2019
BMI's Rooftop on the Row: Nashville, TN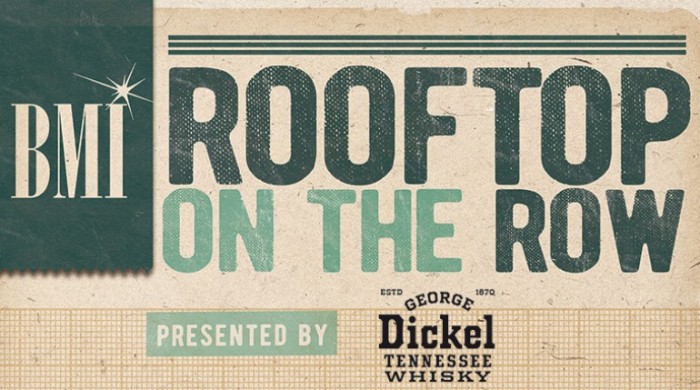 BMI's Rooftop On The Row Series, presented by George Dickel Tennessee Whisky, will take place on the rooftop of BMI's Nashville Office at 6:00 PM. Throughout the summer season, BMI will showcase a variety of Music City's hottest talent coupled with stunning views of the ever-changing Nashville skyline from BMI's iconic rooftop deck. .
2019 Dates:
May 15 - Performing: A Thousand Horses along with Colin Elmore and The Danville Train
June 25 - Performing: Aaron Watson and Faren Rachels
July 23 - Performing: Maddie & Tae and Troy Cartwright
August 20 - Performing: Gone West and Mitchell Tenpenny
Subscribe to BMI's The Weekly
Each week, Learn, Listen, Watch, Discover and Share with BMI! From must-see videos, to creative inspiration and dynamic playlists we're excited about, BMI's The Weekly is dedicated to delivering specially curated content designed for music creators and music fans alike!