April 24, 2018
BMI presents "How I Wrote That Song": Las Vegas
BMI's "How I Wrote That Song" panel will be held in the Marcello Ballroom at the Venetian Hotel in Las Vegas as part of the Billboard Latin Music week at 4:00 PM.
The informative and entertaining panel will be moderated by BMI Vice President of Creative, Latin Music Delia Orjuela, and will feature some of the industry's most talented Latin music creators including, Motiff, IAMCHINO, Jorge Gomez, Justin Quiles, Alcover, and Spiff TV.
For more information on Billboard Latin Music Week, click here.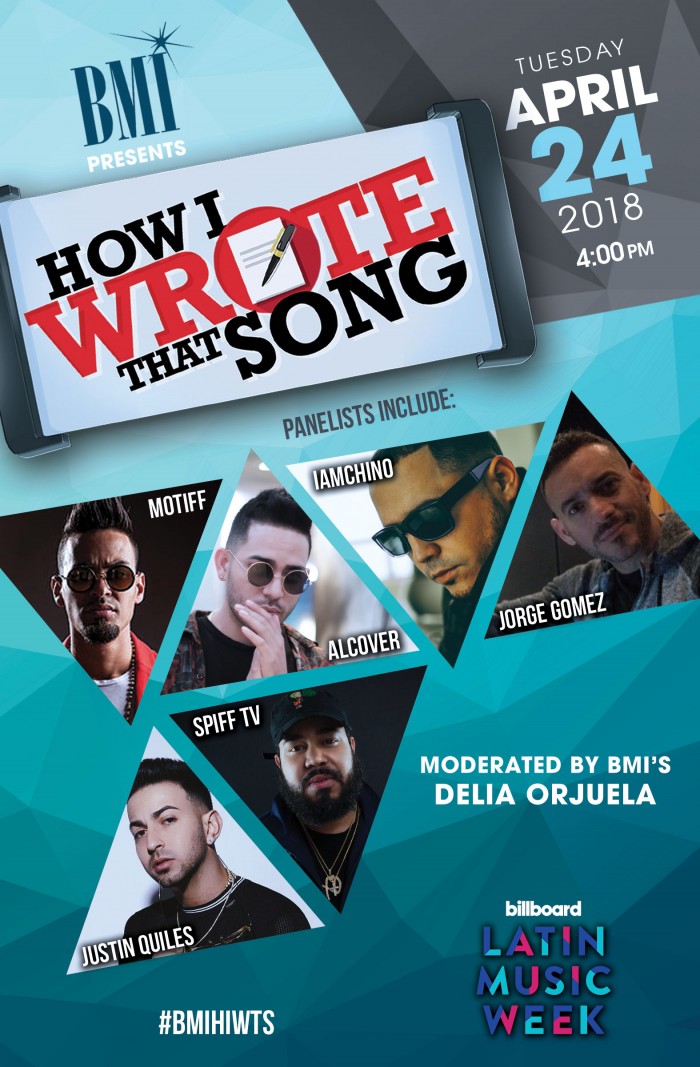 Subscribe to BMI's The Weekly
Each week, Learn, Listen, Watch, Discover and Share with BMI! From must-see videos, to creative inspiration and dynamic playlists we're excited about, BMI's The Weekly is dedicated to delivering specially curated content designed for music creators and music fans alike!