January 15, 2018
"Sabores Latinos" Showcase: New York
BMI, Meridian 3 and Guataca present the "Sabores Latinos" showcase, being held on the heels of The Association of Performing Arts Professionals (APAP) Conference, at the Drom (85 Avenue A, New York, NY), 7:00 pm to 12:00 AM.
Performances by:
Jorge Glem
Los Hacheros
Gregorio Uribe
Flor de Toloache
Zeo Muñoz
FREE to APAP Badge Holders
Cost: $15 in advance / $20 at the door for $20. For advanced tickets, visit Ticketfly.com.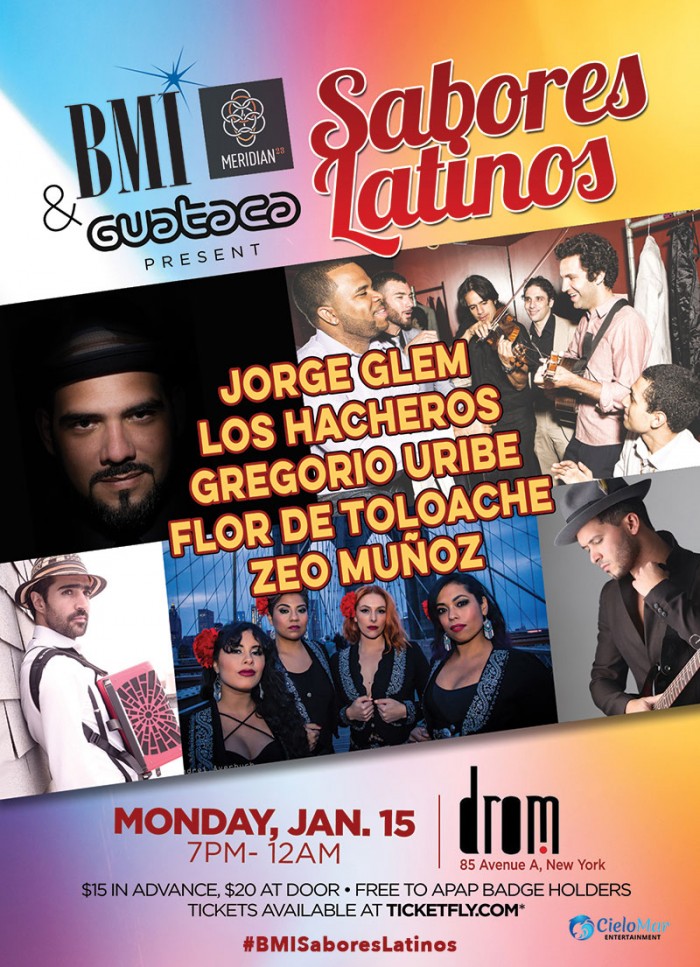 Subscribe to BMI's The Weekly
Each week, Learn, Listen, Watch, Discover and Share with BMI! From must-see videos, to creative inspiration and dynamic playlists we're excited about, BMI's The Weekly is dedicated to delivering specially curated content designed for music creators and music fans alike!