November 30, 2017
BMI Maui Songwriters Festival Kick-Off: Maui, HI
The BMI Maui Songwriters Festival Official Kick-Off is taking place at Fleetwood's on Front Street (744 Front St, Lahaina, HI).
This intimate, "in the round" acoustic set, will be hosted by Bob DiPero and bring you featured artists:
Maren Morris
Randy Houser
Ed Roland (from Collective Soul)
Casey Beathard
Lilly Meola
For tickets, Click here.
The 3rd Annual BMI Maui Songwriters Festival is taking place November 29-December 2, 2017.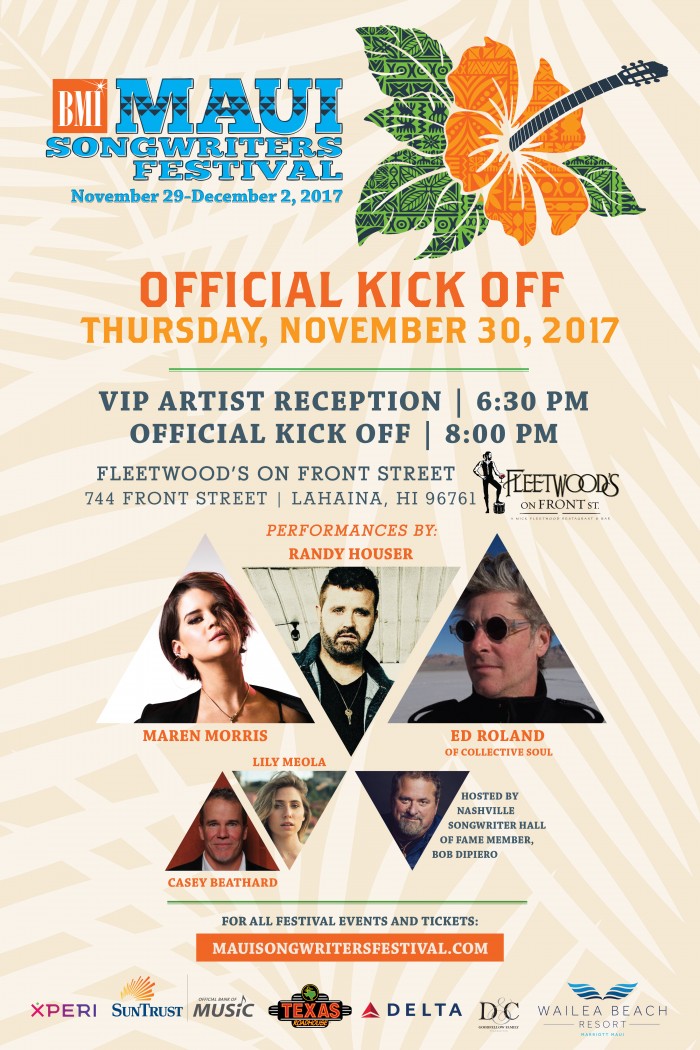 Subscribe to BMI's The Weekly
Each week, Learn, Listen, Watch, Discover and Share with BMI! From must-see videos, to creative inspiration and dynamic playlists we're excited about, BMI's The Weekly is dedicated to delivering specially curated content designed for music creators and music fans alike!