Willie Nelson, Kris Kristofferson and Fred Foster Tapped as Dale Franklin Award Recipients
Leadership Music will present the Dale Franklin Award to BMI Icons Kris Kristofferson and Willie Nelson, as well as BMI legend Fred Foster, during the organization's annual benefit gala, slated for Sunday, August 29 at the Renaissance Hotel in downtown Nashville. Named for the first executive director of Leadership Music, the award was created "to recognize a music industry leader who exemplifies the highest quality of leadership and leading by example." In receiving the honor, Nelson, Kristofferson and Foster join a list of past honorees that includes former BMI President & CEO Frances Preston (2007), The Bradley Family: Owen (posthumously), Harold, Jerry, Connie and Patsy (2008), Tony Brown (2004), Gerry House (2005), Emmylou Harris (2006), and last year's honorees Garth Brooks, Jim Foglesong and Allen Reynolds.
A romantic aesthete, Willie Nelson makes all that he touches beautiful. Named a BMI Icon in 2007, the award recognized the legend perhaps most of all for his songwriting, which has long enraptured the entire world. His love of the offbeat and heedlessness of conventional time signatures have made Nelson an innovative and inimitable guitarist. As a singer, his deft phrasing and naked sincerity are irresistible. The Texas native's "Crazy," "Angel Flying Too Close to the Ground," "Funny How Time Slips Away," "On the Road Again" and "Good Hearted Woman" merely skim the surface of a catalog stacked with unvarnished classics. Famous for his ceaseless touring, Nelson is an untiring philanthropist and humanitarian, most visibly through Willie-coined events like Farm Aid, the most recent installment of which featured Neil Young, John Mellencamp, Dave Matthews, and more. His two recent releases, Willie and the Wheel and Two Men with the Blues, featured collaborations with Asleep at the Wheel and Wynton Marsalis, respectively, and garnered waves of critical acclaim. His latest effort, the aptly titled Country Music, promises more of the same.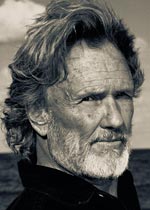 As often as the monikers are interchanged, "poet" and "songwriter" are not necessarily synonymous—unless, of course, one is referring to Kris Kristofferson. With the penetration of a poet and the humbling grace of a troubadour, Kristofferson built a legendary career most recognized for its versatility, authenticity, and sheer brilliance. Named a BMI Icon in 2009, he has received 48 BMI Country and Pop Awards for his compositions including "Sunday Mornin' Comin' Down," "Why Me," "Me and Bobby McGee," "Lovin' Her Was Easier (Than Anything I'll Ever Do Again)," which was also the BMI Country Song of the Year in 1972, "Help Me Make It Through the Night," which garnered seven BMI Country and four BMI Pop Awards, and "For the Good Times," which won a BMI Country Award each consecutive year between 1971 and 1979 as well as five BMI Pop Awards between 1970 and 1974. Three Grammys line his shelves. While he wrote most of his masterpieces alone, his co-writers include giants Shel Silverstein, Marijohn Wilkin, and Fred Foster. He released Closer to the Bone in September of last year. A Rhodes Scholar capable of choosing virtually any path, Kristofferson decided to write songs, and for that, purveyors and lovers of American music are eternally grateful.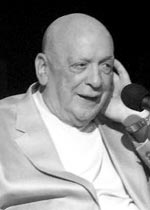 Songwriter, producer and record label executive, Fred Foster is a game-changer. His work as a producer reshaped American music. He developed and helmed the boards for Roy Orbison, producing "Oh, Pretty Woman," "Only the Lonely," "Running Scared," "In Dreams," "Crying," "It's Over," "Mean Woman Blues," "Candy Man," and "Blue Bayou." He was also an early champion of Dolly Parton, signing her in the 60s shortly after she arrived in Nashville. Additionally, Foster has produced Ray Stevens, Kris Kristofferson, Tony Joe White, Larry Gatlin, Charlie McCoy, Al Hirt, Boots Randolph, Jerry Byrd, Billy Joe Shaver, Grandpa Jones, The Velvets and silver screen icon Robert Mitchum. As a songwriter, he helped Kristofferson compose "Me and Bobby McGee," which garnered award after award as it became forever ingrained in America's musical fabric. Most recently, Foster produced Willie Nelson's Grammy-nominated tribute You Don't Know Me: The Songs of Cindy Walker, as well as the Grammy-winning Last of the Breed, a double-disc collaboration between Nelson, Ray Price and Merle Haggard.