West Coast Songwriters Festival Slated for Sept. 12 & 13
The West Coast Songwriters 29th Annual Music Conference is slated for September 12 & 13 at Foothill College (12345 El Monte Rd.) in Los Altos Hills, California. Designed to offer a platform for aspiring songwriters and artists to learn more about the music industry and their craft, the event will offer two days of networking opportunities, panels and interviews, showcases, one-on-one consultations, songwriting workshops, pitching sessions and more.
Co-sponsored by BMI, the festival kicks off both days at 10 a.m. and concludes at 5 p.m.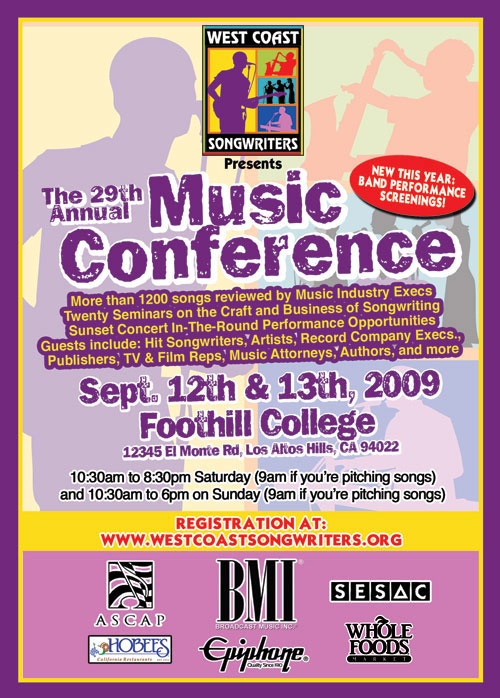 Registration is now open; to reserve a spot and learn more about the extensive list of featured panelists and festival participants including attorneys, publishers, hit songwriters, composers, educators, authors, label executives and more, visit www.westcoastsongwriters.org.