Video Games Live Offers Special Discount to BMI Affiliates for LA Show
BMI composer Tommy Tallarico and his partner Jack Wall will present a Video Games Live (VGL) show at 8 p.m. Thursday, June 4 at the Greek Theater in Los Angeles. Tallarico and Wall are currently offering BMI songwriters and publishers a 2-for-1 ticket promotion, available until the day of the event. To purchase tickets, click here. Type the code IDG in the Promotions and Special Offers field to purchase tickets at half price.
A VGL concert event celebrates and explores the intricate art of video games. As footage from the world's most popular games rolls on giant screens, musicians deliver live performances of corresponding video game music. Select segments also depend upon the participation of the audience, which is made up of gamers and music fans of all ages. All images projected onto the screen are kid friendly, and families are encouraged to attend the event together. At the Los Angeles installment, Tallarico and Wall will be joined by AFM Local 47 musicians and the Roger Wagner Chorale.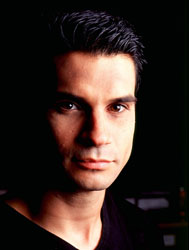 The June 4 VGL show is in conjunction with the E3 Conference, slated for June 2-4 in the Los Angeles Convention Center.
For more information on Video Games Live, please visit www.videogameslive.com. For more information on the E3 Conference, visit www.e3expo.com.