Tony Ferrari's 'Gentleman' a Hit at BMI's Hear It Here First Showcase
On Thursday, May 29, BMI's Los Angeles office was buzzing with a live performance by Tony Ferrari at the Company's Hear It Here First showcase. Ferrari played tunes from his new album Gentleman, which recently debuted on the iTunes Pop chart. Give a listen!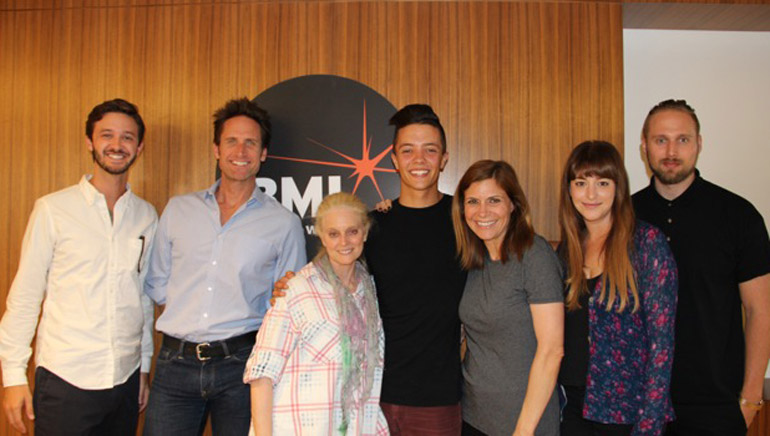 Pictured L-R are: Johnny Jeltema, Jay Froberg, BMI's Barbara Cane, BMI singer/songwriter Tony Ferrari, BMI's Tracie Verlinde, Jessa Gelt and Justin Seiser.