'Sunshine' Scores for Mychael Danna
Composer Mychael Danna recently received a BMI Film & Television Awards crystal for his score to the hit indie film Little Miss Sunshine. Doreen Ringer Ross, BMI's Vice President of Film & Television Relations, presented the award to Dana during a recent visit.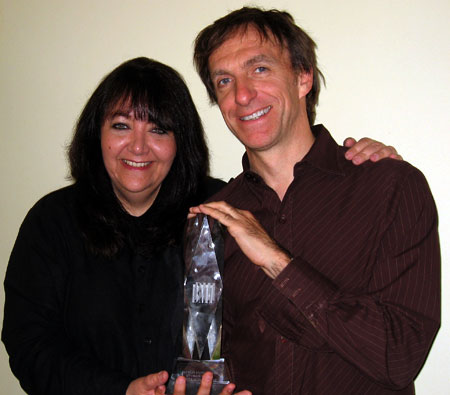 This was the second award for Danna, who is best known for his scores to The Nativity Story, Capote, Where the Truth Lies, Being Julia, Vanity Faire, The Antwone Fisher Story and Girl Interrupted, among others. His recent projects include the feature Fracture and Surf's Up for Sony Pictures Animation, which was scheduled to hit theatres June 8.
Photo by Ellen Dawson/BMI