Students Learn Film Music from the Master
The American Society of Music Arrangers & Composers (ASMAC) presented a Master Class with BMI award-winning film composer George S. Clinton at the L.A. Valley College campus on November 22. The Class focused on exploring Clinton's approach to scoring and featured a lively Q & A.
A former BMI Richard Kirk Award recipient, Clinton is most famous for the Austin Powers series, The Love Guru, Red Shoe Diaries, Mortal Kombat, Bury My Heart At Wounded Knee, The Big Bounce, Wild Things, The Santa Clause 2 and 3, Cheech and Chong films, and many others.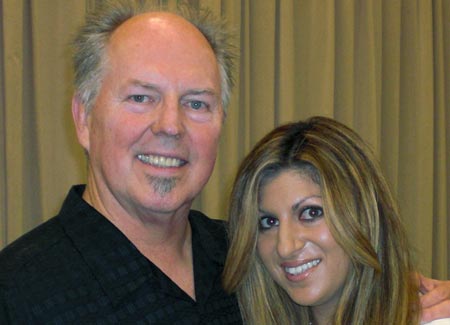 Shown are George S. Clinton and BMI's Anne Cecere.