Spotlight: First-Time BMI Songwriting Award Winners
For a composer or lyricist, being recognized for a songwriting achievement never loses its luster, no matter how many times such an honor comes an artist's way. Still, the thrill that results from being a "first-time" winner is always especially memorable. In 2011, BMI staged seven ceremonies that recognized the writers, publishers and producers of the most-performed songs of the past year, in a wide range of genres. When asked to share their feelings about receiving that special honor, several first-time winners expressed common themes.
Shy Carter – BMI Pop Awards; Song: "Someday" (Rob Thomas); BMI Country Awards; Song: "Stuck Like Glue" (Sugarland)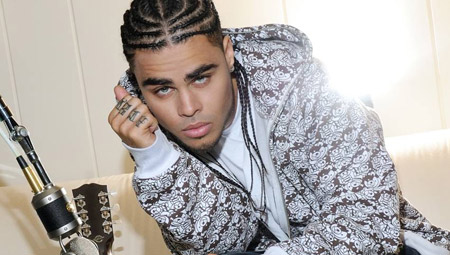 Shy Carter
"Receiving both these awards is a blessing," says Shy Carter. "I feel that I've reached a milestone, something that marks the start of what I'm going to do with songwriting. It's a validation that I'm someone who can write a hit. I've always worked hard on my music, but I've also tried to put myself in a situation where I could get a song on the charts that could go to No. 1. I'm grateful that BMI has awards like these. There's no place else where you get this sort of recognition."
Based in L.A., Shy Carter has been spending lots of time lately in Nashville, where he's penned two new songs for the next Faith Hill album, slated for release in 2012. "I'm writing nice, soulful r&b pop songs that fit well with country artists," he says.
Kimberly Perry - BMI Country Awards; Song: "If I Die Young" (The Band Perry)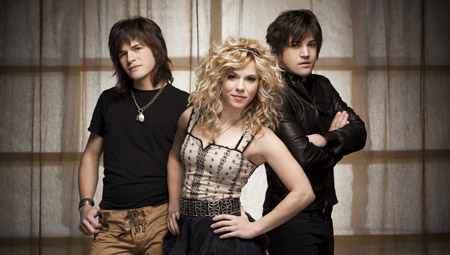 The Band Perry
"BMI has been wonderfully supportive of the three of us," says Kimberly Perry, referring to herself and her brothers, Reid and Neil, who together comprise The Band Perry. "To receive a songwriting award from the organization is a huge deal for us. BMI houses so many of our favorite songwriters, and the best writers in the world. To be among them, and to have one of those gold BMI medals to frame, is a tremendous thrill."
The Band Perry was recently named New Artist of the Year by the Country Music Association. The group has also been nominated for a 2011 Grammy in the Best New Artist category.
Alex Cuba – BMI Latin Awards; Song: "Manos Al Aire" (Nelly Furtado)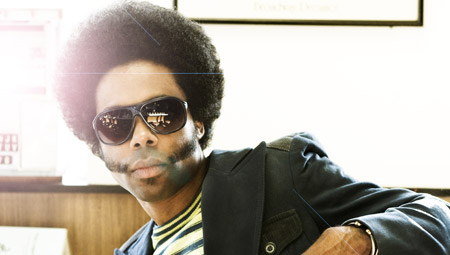 Alex Cuba
"Winning the award for something I wrote with someone else—and for someone else—has made me look more seriously at that aspect of my career," says Alex Cuba. "Up to that point, I had been writing only for myself, pretty much. Now, I'm like, 'Yes! I've got what it takes to go for it.' You sort of have to walk in another person's shoes, when you're writing for them. Winning this award confirmed to me that I did a good job for Nelly, and that I can do the same for others."
Born and raised in Cuba, the British Columbia-based Alex Cuba won the Latin Grammy for Best New Artist in 2010. He was recently nominated for a 2011 Grammy in the Best Latin Pop Album category.
Alex da Kid – BMI Pop Awards & BMI Urban Awards; Songs: "Love the Way You Lie" (Eminem feat. Rihanna) and "Airplanes" (B.o.B.) (both songs honored at the Pop and Urban ceremonies)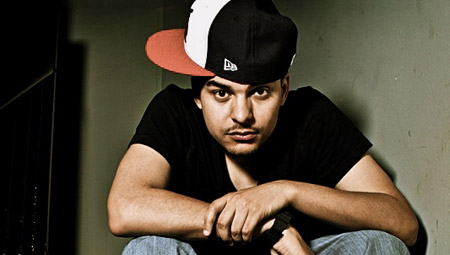 Alex da Kid
"When you work for a long time to achieve something, and then get recognized for attaining that goal, you appreciate it all the more," says Alex da Kid. "I have much more freedom now, in terms of which projects I choose to work on. That freedom is something I worked hard to achieve. Everyone at BMI has helped me in that endeavor, in so many ways. I look at them as family."
Alex da Kid has been nominated for five 2011 Grammy Awards, in a variety of categories. "Love the Way You Lie," which he wrote with Eminem and Skylar Grey, was recently certified five times platinum by the RIAA.
The full list of first-timers is long. Some names are familiar, while others belong to stars rising behind-the-scenes, from Ke$ha, honored at the BMI Pop Awards; and Fraser T. Smith, honored at the BMI Pop Awards and the BMI London Awards; to Predikador, who was recognized at the BMI Latin Awards. Kimberly Perry, of the Band Perry, probably speaks for all the first-time winners when she says: "There's clearly a spotlight on what we do next. Music is often rooted in the past, but it's also about the future. We're working hard figuring out what we want to say next, musically and lyrically. We're really excited about the songs in the storehouse."