Songwriters Hall of Fame Extends Deadline for Inaugural Song Competition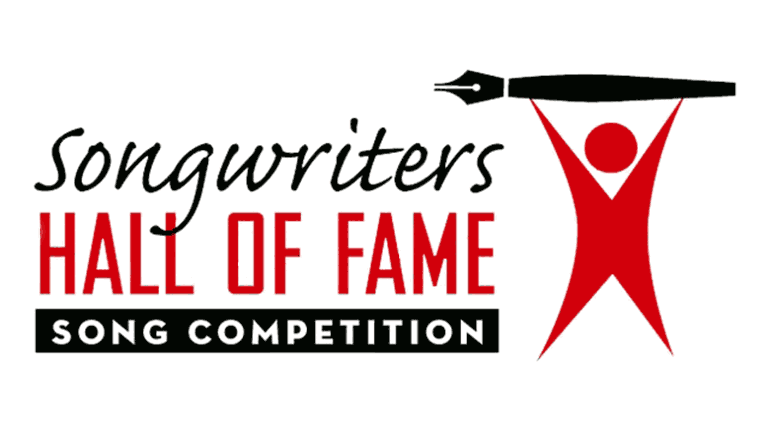 The deadline to enter the Songwriters Hall of Fame's first-ever "Song Competition" has been extended to October 31, 2014! With valuable prizes that could immediately change the trajectory of your career, the competition is open to all amateur and professional songwriters and to Songwriters Hall of Fame members and non-members. Judged on melody, composition, originality and lyrics, entries will be screened by a Blue Ribbon Panel of industry professionals including legendary songwriters, producers and publishers. Hall of Fame inductees Mac Davis, Charles Fox and Lamont Dozier are on the panel to select the finalists.
Sponsored by the SHOF and Universal Music Publishing Group, along with exclusive partners Sonicbids and Epiphone, the Competition also offers discount opportunities for BMI songwriters who join the Songwriters Hall of Fame as new Professional Members and enter the contest. They include 15% off the membership fee, and, once a member, a $10 discount on every submission. As for the winners, the overall Grand Prize winner will be given the opportunity to enter into an exclusive Universal Music Publishing Group contract, will receive an Epiphone Masterbilt DR-500MCE guitar, two tickets to the 2015 Songwriters Hall of Fame Annual Induction and Awards Gala and recognition from the stage. Second Place winners will receive a one-hour creative and career mentoring session with a legendary songwriter who has been inducted into the Songwriters Hall of Fame, two spectator tickets to the 2015 Annual Induction and Awards Gala and the Epiphone guitar. One lucky Second Place winner will have a mentoring session with SHOF Chairman Jimmy Webb ("Up, Up and Away" and "Wichita Lineman," among many other GRAMMY-winning hits). All prize winners will be featured in an article in the 2015 Gala Dinner Journal, circulated to the music industry's creative and business elite, and have their music and bio profiled on a page of the songhall.org website, visited by thousands of industry professionals each month.
"There are a number of song contests out there, but none of them have the potential to launch a songwriting career like this one," said BMI Vice President Writer/Publisher Relations Charlie Feldman. "The contract with a music publishing powerhouse like Universal can literally put a songwriter on the map. In addition, the elite list of music industry executives who have volunteered their time to act as judges means that songs entered in the contest will be listened to by people who can really identify hits and propel careers. Believe me, the industry will be watching the winners of this one!" Regarding the discounted opportunity to join SHOF, Feldman added, "Much like the Recording Academy, the Songwriters Hall of Fame has a special level of membership open only to professionals in the industry. . . and that would include every BMI songwriter and publisher. Only professional members have the privilege of voting for the annual induction ceremony, and receive exclusive discounts like the ones for this contest and other benefits."
"It has long been the dream of the Songwriters Hall of Fame to launch an online song competition, offering the opportunity for a winner to actually plant their feet in the music business," said SHOF Chairman Jimmy Webb. "Universal Music Publishing Group's participation has made this possible. We hope to see this become the most prestigious in the arena of songwriting competition."
"As a board member of the Songwriters Hall of Fame, an entity which epitomizes the love of songwriters, Universal Music Publishing is proud to partner up on this wonderful endeavor of discovering the future hit songwriters of tomorrow," said Universal Music Publishing Group President, North America Evan Lamberg. "I look forward to working with Jimmy, a magical songwriter in his own right, and President Linda Moran on what will be a wonderful talent-finding journey."
To take full advantage of the discounts, BMI writers should begin by joining the Songwriters Hall of Fame at www.songhall.org/join. Once registered as a Songwriters Hall of Fame member, writers will receive a special discount code for the Song Competition, hosted by Sonicbids at www.sonicbids.com/songhall. More information about the competition can also be found there. Good luck to all who enter!