Sol Cat Wins Round One of Road to Bonnaroo
The biggest crowd in Road to Bonnaroo history watched moody pop six-piece Sol Cat claim the first performance slot up for grabs in the 7th annual Road to Bonnaroo. More than 700 music fans filled Nashville's Mercy Lounge and High Watt venues for a night stacked with gutsy, give-it-all performances. Fellow favorites DeRobert and the Half Truths and Tesla Rossa claimed second and third place, respectively.
Round two of BMI's battle of the bands is coming up Monday, March 9, at 8 p.m. The line-up of fresh faces will include Sara Jean Kelley, Ugly Kids Club, Promised Land Sound, Jack of the Ville, Deep Fried Five, Future Unlimited, Earl Burrows, Phin, Faux Ferocious and Timbre.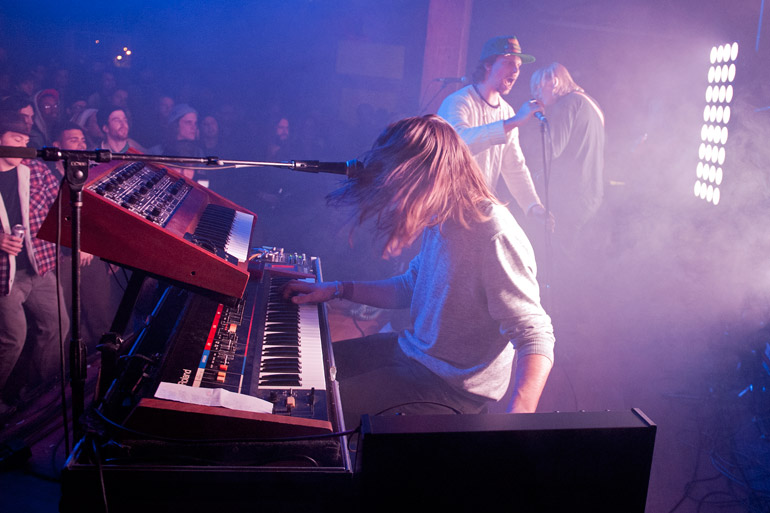 Nashville indie rockers Sol Cat reigned supreme over the first round of BMI's Road to Bonnaroo.