Rising BMI Star Brings her Talents to Kentucky Craft Beer Conference
BMI helped kick off the Kentucky Guild of Brewers annual conference recently (1/27) by sponsoring a performance from rising BMI country star Hannah Ellis. The Campbellsville, Kentucky native entertained the group of Bluegrass state brewers who were gathered in Lexington to learn about the latest developments and trends in the craft beer industry. Ellis has been labeled by Rolling Stone as an "Artist to Watch" and CMT named her one of their "Next Women of Country." The talented singer-songwriter has not only penned songs for the likes of country giant Keith Urban, she has also shared the stage with both Dwight Yoakam and Gavin DeGraw.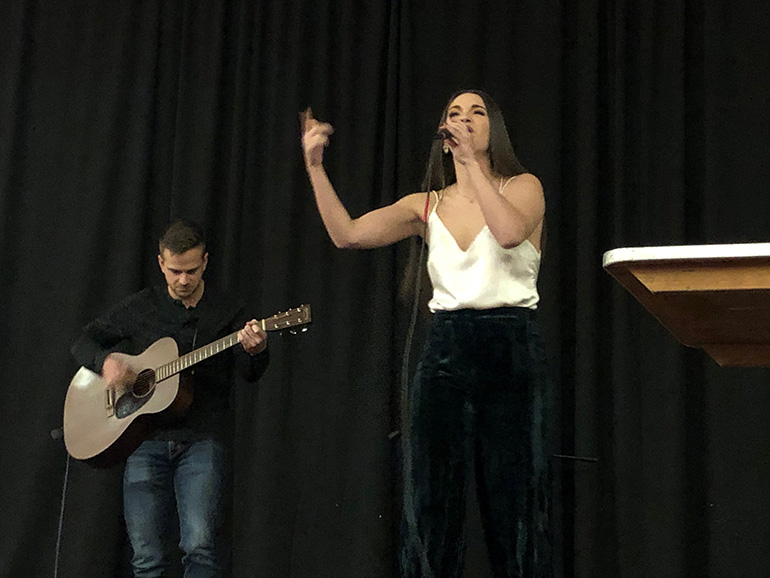 BMI songwriter Hannah Ellis performs at the KGB's annual conference in Lexington.