Polar Prize Goes to Steve Reich and Sonny Rollins
BMI composer Steve Reich and BMI jazz saxophonist Sonny Rollins have been named the 2007 winners of the Polar Music Prize. Founded in 1989, the Polar Prize is Sweden's biggest music award. It is administered by Sweden's Royal Academy of Music and initially funded by a donation to the Academy by Stig Anderson, manager of the pop group ABBA. The Prize is typically split between pop and classical artists.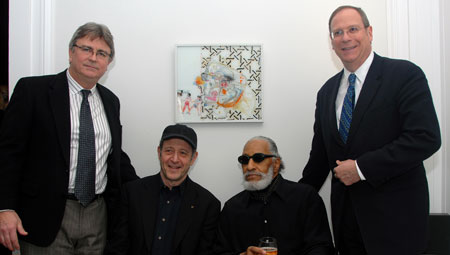 BMI's Phil Graham (l) and Charlie Feldman (r) congratulate Polar Prize winners Steve Reich and Sonny Rollins. Photo by Catarina Astrom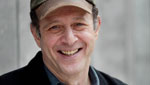 Steve Reich celebrated his 70th birthday in 2006, and has been honored both here and abroad with numerous performances of his music. He founded his own ensemble, Steve Reich and Musicians, in 1966. He emerged upon the concert music scene with Drumming (1971). Reich won a 1990 Best Contemporary Composition Grammy Award for Different Trains and another in 1999 for Music for 18 Musicians. Reich has received numerous other commendations, including election to the American Academy of Arts and Letters in 1994 and the William Schuman Prize from Columbia University in 2000.
The Royal Academy commented that Reich has "transferred questions of faith, society and philosophy into hypnotic sounding music that has inspired musicians and composers of all genres."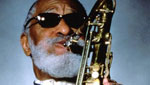 Sonny Rollins is one of the preeminent soloists and composers in jazz. He has release more than 100 recordings, among which are the classics Saxophone Colossus (1956), Freedom Suite (1966) and the soundtrack to the film Alfie (1966). In 2005, he released his first studio album in five years, Sonny, Please, and inaugurated his own label, Doxy Records. He received a Grammy in 2005 for the Jazz Instrumental solo "Why Was I Born?" featured on Without a Song: The 9/11 Concert, and another in 2001 for the CD This Is What I Do. Rollins has inducted into the Down Beat Jazz Hall of Fame in 1973, the NEA Jazz Masters in 1983, and received a Grammy Lifetime Achievement Award in 2004.
The Royal Academy called Rollins, "one of the most powerful and personal voices in jazz for more than 50 years," for raising "the accompanied solo to the highest artistic level - all characterized by a distinctive and powerful sound, irresistible swing and an individual sense of humor."
Reich and Rollins will each receive the $143,000 prize from Sweden's King Carl XVI Gustaf at a ceremony in Stockholm on May 21.