'Next to Normal,' Hank Williams Win 2010 Pulitzer Prizes
The 2010 Pulitzer Prize winners were announced Monday, April 12, and three prominent BMI songwriters and composers number among the heady list of honorees: Tom Kitt and Brian Yorkey earned the Pulitzer for Drama in recognition of their acclaimed musical Next to Normal, while legend Hank Williams received a special citation of lifetime achievement.
In the citation explaining their decision to honor composer Kitt and lyricist Yorkey, the Pulitzer Board praised the production as "a powerful rock musical that grapples with mental illness in a suburban family and expands the scope of subject matter for musicals."
Read the 2009 BMI MusicWorld feature exploring the careers of Tom Kitt and Brian Yorke and the development of Next to Normal, which was born in 1998 at the BMI Lehman Engel Musical Theatre Workshop.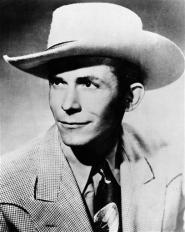 The Pulitzer Board also expounded upon the posthumous recognition of Williams, saluting "his craftsmanship as a songwriter who expressed universal feelings with poignant simplicity and played a pivotal role in transforming country music into a major musical and cultural force in American life."
To learn more about BMI 2010 Pulitzer Prize winners Tom Kitt, Brian Yorkey, and Hank Williams, as well as recipients in all categories, please visit pulitzer.org/awards/2010.