Nashville Hitmaker Helps Educate Wyoming Hospitality Industry on Music Licensing
GRAMMY-nominated country songwriter Tim James lent BMI a hand recently (1/31) as it hosted a session at the Wyoming Governor's Hospitality & Tourism Conference in Cheyenne. Aimed at educating restaurant and hotel industry executives from the state on how to legally perform music in their establishments, "Pulling Back the Curtain on the Music Licensing Process," covered in detail the dos and don'ts of music licensing in bars, hotels and restaurants.  James not only discussed the music industry from a songwriter's perspective and the fact that he relies upon the licensing fees the hospitality industry pays BMI to make a living, he also treated the audience to a performance of his # 1 hits "Love Like Crazy" by Lee Brice and "Give it All You Got Tonight" by George Strait.  The conference was presented by the Wyoming Restaurant & Lodging Association.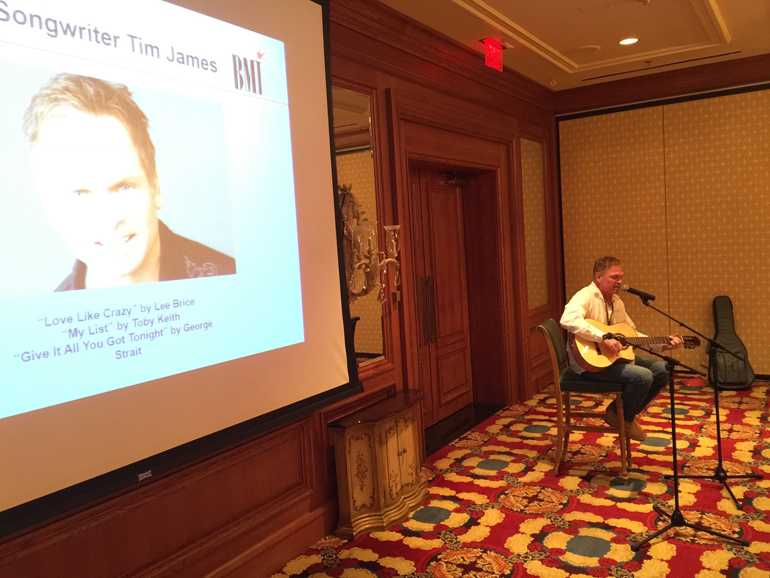 BMI songwriter Tim James performs his hits at the Wyoming Governor's & Tourism Conference.