MUSEXPO West Hollywood 2010 Offers Discounted Registration to BMI Songwriters
MUSEXPO West Hollywood 2010 is slated for April 25-28, and right now, BMI songwriters may register for a discounted, early bird rate of $495. This opportunity ends soon; to take advantage of early bird registration, click here.
Registration for the conference includes access to complimentary networking breakfasts, lunches, tea times, and cocktail parties; interactive panels and seminars; showcases; and the international networking lounge and business center.
MUSEXPO West Hollywood 2010 will also feature the Global Synch and Consumer Brands summit, which engages leading music supervisors and ad agencies in a day-long focus on the evolving relationship of music and visual media.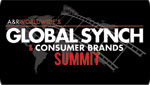 About MUSEXPO MUSEXPO is one of the world's premier music, media and technology conferences. MUSEXPO West Hollywood 2010 will take place April 25 – 28, 2010, at The London West Hollywood Hotel located in the heart of the legendary Sunset Strip. MUSEXPO has already proven to be a red-letter date on the international music business calendar. The annual event brings key music and media creative talents and executives from around the world to network, exchange ideas, and showcase emerging global talent. Because of the focus and quality of MUSEXPO, it has become a key platform for many to tangible business deals and the construction of priceless international relationships. www.musexpo.net