MetroMix.com and BMI Team to Present Atlanta Downhill Challenge
BMI and MetroMix.com partnered to offer a day of soapbox derby racing and southeastern indie rock sounds at the 3rd Annual Atlanta Downhill Challenge November 15. Staged at the Starlight Theatre, the action kicked off at noon and continued well into the evening, as more than 70 drivers of homemade soapbox carts vied for wins. Nashville rockers The Hollywood Kills jump-started the day's music and were followed by Charleston's neo-grunge rockers All Get Out, Atlanta indie darlings Ponderosa, Nashville's funk and Latin-infused Here Come the Mummies, and Atlanta's experimental rock-popsters Snowden.
The charity-driven soapbox derby benefitted PALS Atlanta (palsatlanta.org) and Forgotten Paws (forgottenpaws.com).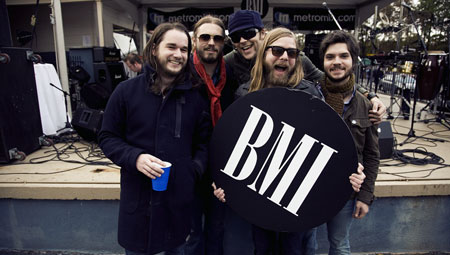 Ponderosa proves grip-and-grin shots before the show can be fun. Pictured are (l-r): Ponderosa's Jonathan Hall and Kalen Nash, BMI's David Claassen, and Ponderosa's Kris Sampson and John Dance.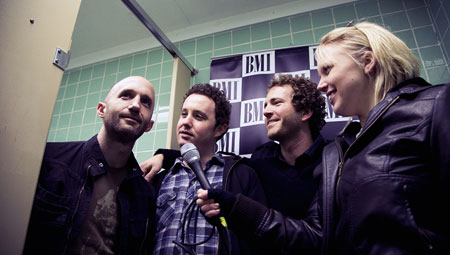 Sometimes the best interviews are elicited by a change of scenery. Pictured are (l-r): Snowden's Chandler Rentz, David Payne, and Jordan Jeffares, with
MetroMix Atlanta
's Kim Burdges.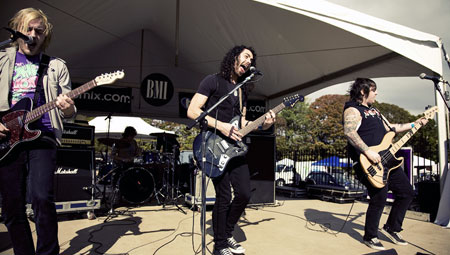 The Hollywood Kills set the musical pace. Pictured are (l-r): The Hollywood Kills' Brent Powelson, Jonathon Jircatano, J.P. Gressman, and Brandon Jenkins on drums.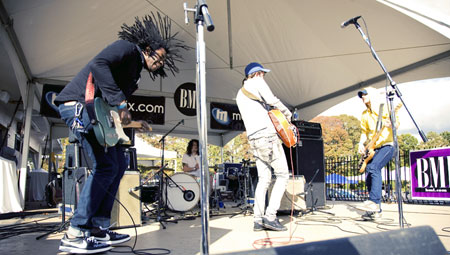 All Get Out take over after The Hollywood Kills.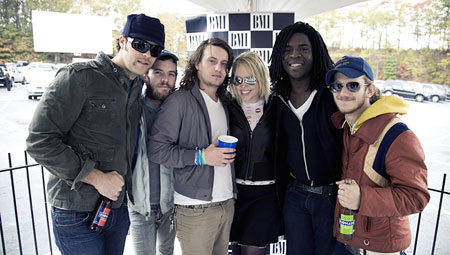 Pictured are (l-r): BMI's David Claassen, All Get Out's Nathan Hussey and Gordon Keiter,
MetroMix Atlanta
's Kim Burdges, with All Get Out's Mel Washington and Michael Rogers.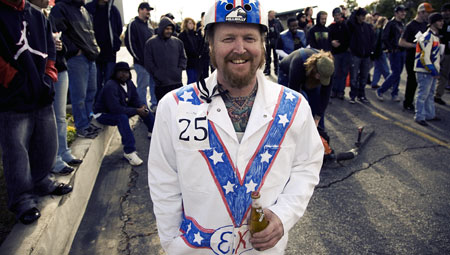 A soapbox derby driver smiles for the camera.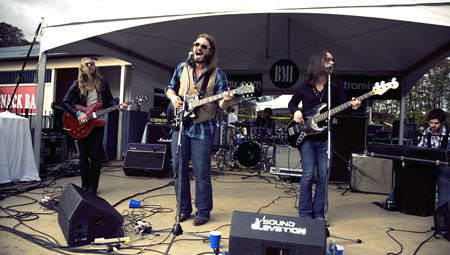 Ponderosa displays the reasons for their industry buzz.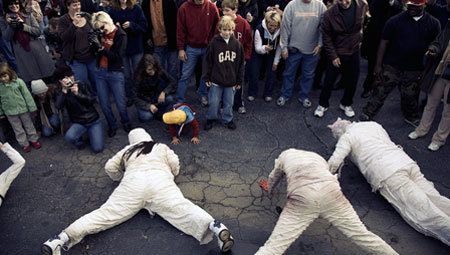 Here Come the Mummies prove their dedication to entertaining the crowd.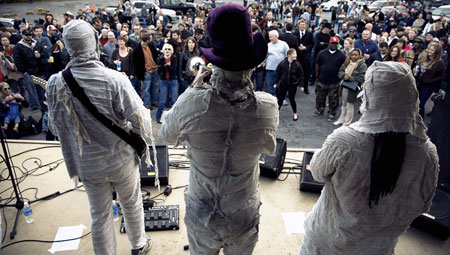 Here Come the Mummies deliver a dance-inducing set.
Photos by Matt Addington