'Mellow Yellow' Scribe Featured at Woodstock Film Fest Q&A Discussion
The Woodstock Film Festival, one of the top regional film festivals in the U.S., featured a Q&A discussion and concert with legendary singer/songwriter Donovan during its October 1-5 run in Woodstock, NY. BMI was a returning festival sponsor and BMI's Vice President, Film/TV Relations, Doreen Ringer Ross, moderated the 'Music In Film' Q&A with Donovan as well as hosted a dinner featuring filmmakers, composers, songwriters, community leaders and industry executives.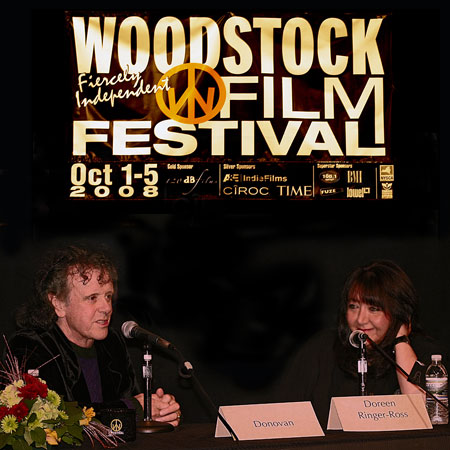 The 9th annual Woodstock Film Festival included more than 150 films, panels, concerts and special events featured at venues in Woodstock and the neighboring towns of Rhinebeck and Rosendale. For more information, visit www.Woodstockfilmfestival.com.