Margot MacDonald Wins Artist of the Year at Wammies
BMI singer/songwriter Margot MacDonald took home the Artist of the Year crown during the annual Washington Area Music Awards, held recently in D.C. The win marks the 19-year-old's seventh Wammie, underscoring her hot streak that began with a New Artist of the Year win in 2007.
While cultivating her growing following in Washington, D.C.'s thriving live music community, MacDonald has served as the energetic emcee and host of BMI's popular Hungry for Music showcase series, held at the D.C. Hard Rock Café to benefit the Hungry for Music initiative. Based in the nation's capital, the charity provides musical instruments for disadvantaged young people. MacDonald also serves as a BMI Youth Ambassador and on the Board of Directors of the Songwriters Association of Washington, and has led GRAMMY U and other songwriting workshops.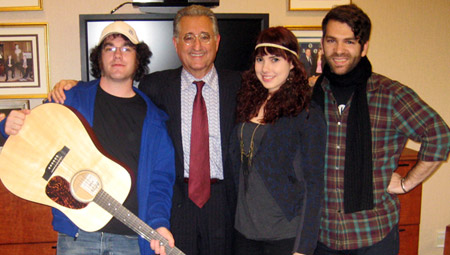 BMI President & CEO Del Bryant (second from left) welcomes Margot MacDonald (second from right) and her bandmates to BMI's New York offices.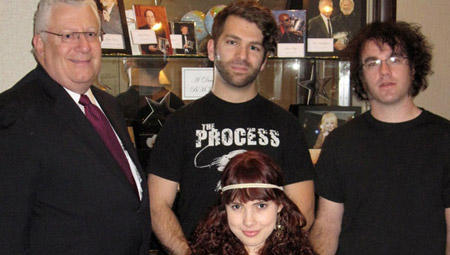 Fred Cannon (far left), who serves as BMI Vice President, Government Relations and spends considerable time in D.C., visits with Margot MacDonald (seated) and her bandmates.
For more information on Margot MacDonald, including show dates, songs, and more, visit myspace.com/margotmacdonald.