Management 101 Panel Offered by BMI Teaches Music Manager Basics
BMI presented a panel dubbed Management 101 Thursday, November 13 at the Georgia State University College of Law in Atlanta. Moderated by BMI's Catherine Brewton, the discussion traversed music management fundamentals with established industry managers Bernard Parks (DJ Toomp), Anthony Saleh (Nas), Michael Weeman (Russ-T Cobb), Nova Perry (Eric Hudson), and Martin W. Winsch (Corey Smith). The audience also engaged the panelists in a Q&A session.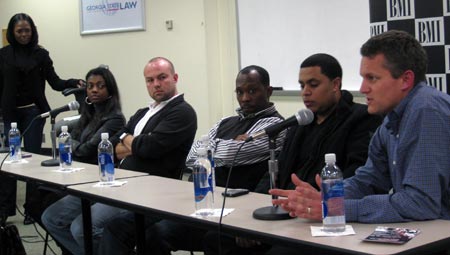 Pictured are (l-r): BMI's Catherine Brewton, with panelists Nova Perry, Michael Weeman, Bernard Parks, Anthony Saleh and Martin Winsch.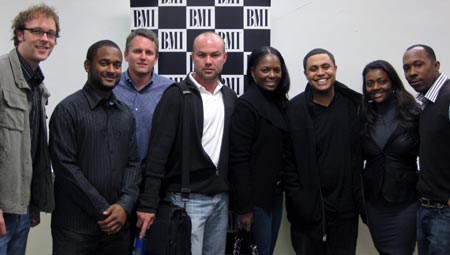 Pictured are (l-r): BMI's David Claassen and Byron Wright, panelists Martin Winsch and Michael Weeman, BMI's Catherine Brewton, and panelists Anthony Saleh, Nova Perry and Bernard Parks.