Los Tigres del Norte Honored With a Star on Hollywood's Walk of Fame
BMI Icon Los Tigres del Norte received a well-deserved star from the Hollywood Chamber of Commerce on Hollywood's Walk of Fame on August 21, in Los Angeles. Together since the sixties, Los Tigres del Norte is considered one of the most influential norteño music groups in the history of the genre. Comprised of the Hernandez brothers — Jorge, Hernán, Eduardo, Luis — and their cousin, Oscar Lara, they are famous for ballads that depict enduring narratives on the life and culture of Latin American immigrants in the U.S.
The occasion adds to their distinction as a ground-breaking group within their genre: They are the first norteño musical act to win several GRAMMY awards, and the first to receive the said star.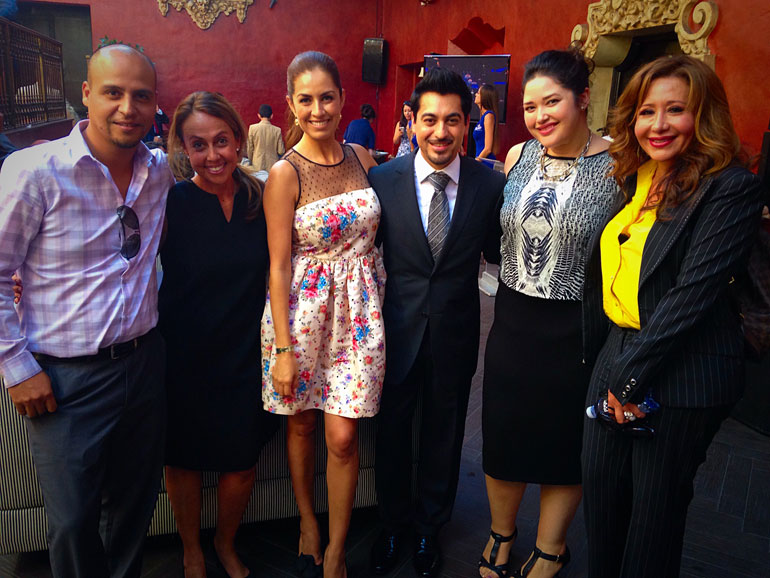 Pictured (L–R): BMI songwriter Jesús Omar Tarazón; BMI VP of Latin Music, Delia Orjuela; Luis Hernandez's wife, Jessica Estudillo; Luis Hernandez; BMI Director Krystina DeLuna and Univision's Jessica Maldonado.