Latin Grammy Winner Jorge Villamizar Delivers New Music From Solo Debut
Colombian singer/songwriter Jorge Villamizar took time out of a busy promo schedule to stop by the BMI office in Los Angeles to perform a few songs from his forthcoming solo debut, Lanzamiento Mundial, slated for release on May 20. Armed with charm and an acoustic guitar, Jorge performed his new single, "Ninguna," along with a few other hits.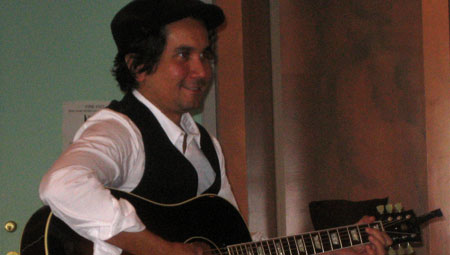 Jorge Villamizar performs his single "Ninguna."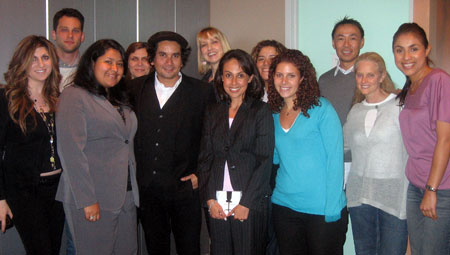 BMI's Anne Cecere, Casey Robison, Marissa Lopez and Tracie Verlinde; Jorge Villamizar; BMI's Claudia Billen, Delia Orjuela, Angelica Mejia, Erica Ramon, Ray Yee, Barbara Cane and Maria Elena Perez.
Photos by Marlene Meraz