Latin Christian Songwriters to Shine at BMI Showcase During Expolit Music Conference
May 19 Showcase in Miami to Feature Pop, Rock, Latin, Contemporary and Traditional Christian Singer/Songwriters
BMI will host a Latin Christian music showcase at this year's Expolit conference in Miami on Monday, May 19 from 4 to 6 p.m. The conference will be held at the Sheraton Hotel Miami Mart, 711 NW 72nd Ave, Miami. Expolit is an international Christian music conference serving the Hispanic community. The showcase will be open to convention registrants and invited guests.
Performing at the showcase will be Christian pop/gospel artist Paulina Aguirre, acoustic singer/songwriter Promissa, pop singer/songwriter Omar Salas, alternative rock act Dexios, contemporary Christian artist Xavier Alexander, Christian pop act Blest and Christian pop artist Jon Montalban.
Expolit is a three-day international conference whose purpose is to promote the growth and development of the Christian industry worldwide. The conference is a ministry serving the Latin community and will feature a diverse array of panels, exhibits, training seminars, workshops and concerts.
For more information on the Expolit Music Conference, visit http://2008.expolit.com/.
Dèxios - Dèxios, which means "the right hand of God" in Greek, blends a vigorous mix of rock en Español and Latin alternative genres in their elevating music. Hailing from Puerto Rico, the duo will be releasing their first independent album this year.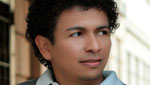 Javier Alexander - Javier Alexander is a Venezuelan singer/songwriter whose music introduces a personal and fresh proposal of praise and contemporary worship. He just released his first A&H Records album, Te Doy Gracias, produced by Moisés Carrazana of the group Blest. Te Doy Gracias skillfully celebrates Javier's commitment to Christian music.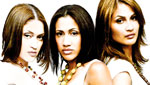 Promissa - Three voices, two cultures, one passion. Born in the United States and raised in the Dominican Republic, sisters Cynthia, Priscilla y Milca Matos got their musical start in a successful children's group in the Dominican Republic and developed their love for songwriting and singing as they evolved. Their first album, Poquito a Poco fuses acoustic melodies and Caribbean flavor, while showcasing their lush harmonies and voices.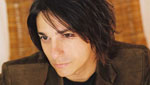 Jon Montalban - A native of New York City but of Dominican descent, Jon Montalban has enjoyed success at Spanish radio since his first single, "Tu Mirada Me Mata." He has since released two successful Spanish Christian albums which play regularly on Spanish Christian radio stations worldwide. He tours throughout the U.S., Caribbean, Central and South America. Montalban also has a top ten Christian single with "Al Borde de tu Manto" and has released an English album.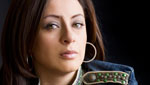 Paulina Aguirre- A 2007 Latin Grammy nominee for Best Christian Album, this Ecuadorian singer/songwriter has evolved into an in-demand vocalist and one of Christian music's most promising artists. A former student at the Berklee College of Music, she has performed with INXS, Juan Luis Guerra and Miguel Bose, as well as contributed voiceovers for television series including Desperate Housewives and Cheetah Girls. Her first album, Mujer de Fe, earned her the 2007 Latin Grammy nomination. The acclaimed album features 10 songs written by Aguirre. Produced by Pablo Aguirre, one of the album's tracks, "Canto de Paz," won second place in the Ecuadorian Miss Universe Pageant's composers' competition celebration. Presently, Paulina Aguirre is preparing her second record production, where a duet with the legendary Armando Manzanero will be included.  Additionally, she will create 8 children records (of which 5 are already available) for Univision's "Los Solecitos" project.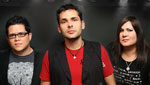 Blest - With a 2007 Latin Grammy nomination for Best Christian Album, seven successful albums, four international awards and 21 Christian music nominations, Blest has become one of the finest Contemporary vocal groups in the praise and worship genre. Composed of brothers Ivette & Moises Carrazana and Joel Hernandez, Blest released Psalms, Hymns and Songs in 2003. The album included no. 1 single "Tu Eres Mi Respirar," a Spanish version of "Breathe." They performed at 2004's "The Encounter" in San Diego and Tijuana, Mexico, and in 2006, were performers in the Hispanic Prayer Breakfast in Washington, D.C. with President George W. Bush.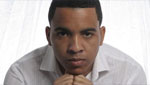 Omar Salas - A native of the Dominican Republic, Omar Salas was musically inclined from an early age and became a professional recording guitarist at age 15. His credits include recording, performing and arranging for Christian artists including Julissa, El Trio de Hoy, Israel y Moises, Poll and many others. He produced many songs on the legendary Christian album Trio, interpreted by Rene Gonzalez, Marcos Vidal and Roberto Orellana. He released his first solo album, Dependo de Ti in 2006. Testifying what the higher power wants in his life, Dependo de Ti has been called "inspirational," and motivates the listener to become closer to God.