Kikirock Leukemia Foundation Benefit May 13 in Orlando
BMI will partner with the Florida Music Festival (FMF) to present the Kikirock Leukemia Foundation benefit at Back Booth (37 West Pine Street) on Wednesday, May 13 in downtown Orlando. Esteemed music industry executive Henry "Kiki" Gutierrez succumbed to leukemia March 20 of this year.
The foundation established in his memory will support the search for a cure and seek to develop better treatments for individuals battling the disease.
Part of FMF 2009, the benefit will feature:
7:30pm – Everyday I
8:20pm - Amie Stapp
8:30pm – Project H
9:30pm – In Violent Times
10:30pm – Exit the Ride (with special guest Brett Hestla)
11:30pm –Traverser

Admission is $10, and doors open at 7 p.m.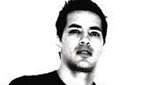 For more information on the Kikirock Leukemia Foundation, please visit www.myspace.com/kikirockfoundation. For more information on FMF 2009, visit www.floridamusicfestival.com.