Keith Urban and Writers Celebrate "Wasted Time" at the Westin
Friends, family and music industry executives took the #1 party for BMI artist Keith Urban's "Wasted Time" to new heights, celebrating his 21st #1 hit on the rooftop of the Westin Hotel. Written with SESAC writer JHart and ASCAP's Greg Wells, the track is the third single from Keith's incredible ninth studio album Ripcord. The trio of writers treated party attendees to a special performance of the song, inviting audience members to sing along. Presentations followed, and UMG's Mike Dungan honored Keith with the "Impaler Award," a small trophy awarded to those artists on the roster who hit the top of the charts. Both JHart and Greg, who are more well-known for their pop singles, were celebrating their first country chart-toppers, and commented on the unique atmosphere of Nashville's country music scene. Keith is about to embark on an international tour, hitting New Zealand and Australia before Christmas.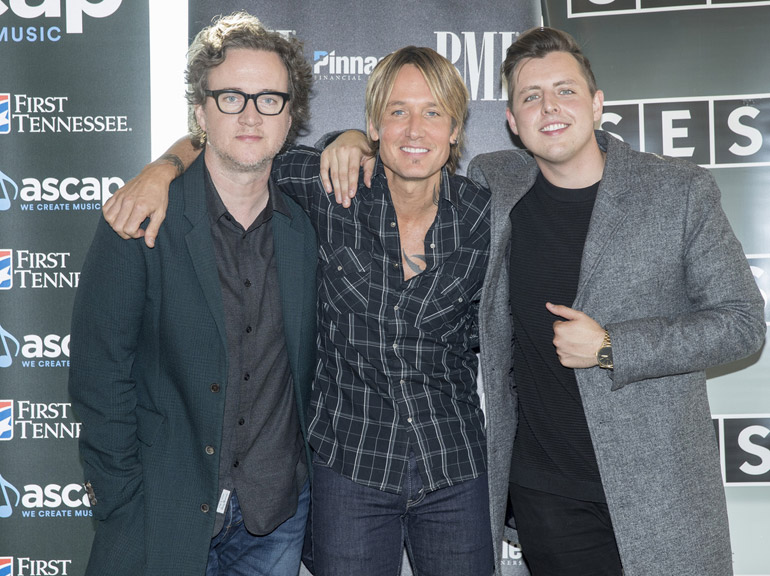 Pictured: (L-R): ASCAP songwriter Greg Wells, BMI artist Keith Urban and SESAC writer JHart.