June 30 Edition of 8 off 8th Showcases Nashville Indie Gold
The June 30 installment of BMI's weekly 8 off 8th showcase series offered a stacked lineup of Nashville originals. Staged at the Mercy Lounge, the fast-paced show featured winsome singer/songwriter Tami Hinesh, buoyant pop rocker Adam Ilami, startlingly astute singer/songwriter Ashley Monroe, keen troubadour Luke Dick, emotive singer/songwriter Erick Baker, quirky popster Claire Guerreso, rollicking roots/blues band The Levees and frenetic rockers Mark These Words.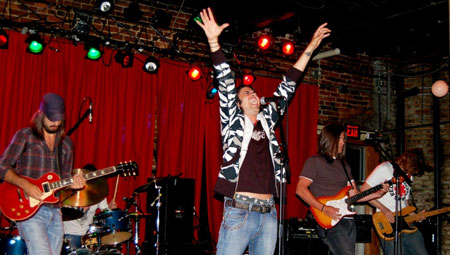 Adam Ilami delivers a spirited performance.
About 8 off 8th BMI proudly presents "8 off 8th," the free weekly showcase held 9 p.m. every Monday at Nashville music venue Mercy Lounge (1 Cannery Row off 8th Avenue South). Whether it's launching fledging acts fresh out of the garage or showcasing the latest buzz bands, 8 off 8th's rapid-fire three-song sets satisfy audiences chasing the next big thing.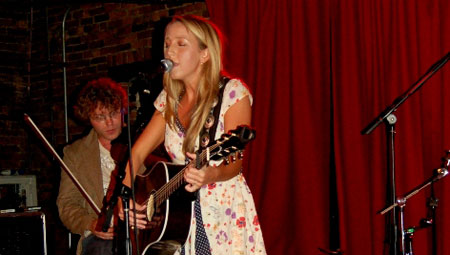 Ashley Monroe performs a crowd-shushing set.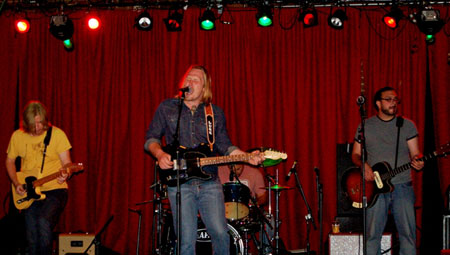 Luke Dick (center) performs with his band.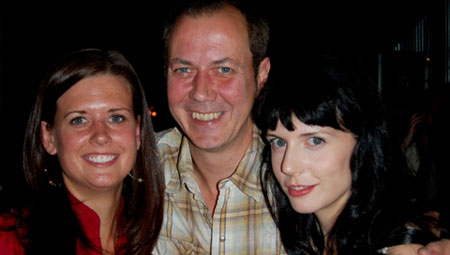 Pictured are (l to r): BMI's Beth Mason, John Bruton and singer/songwriter Tami Hinesh.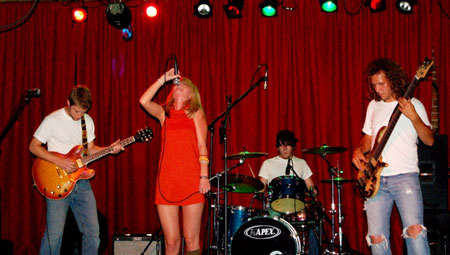 Claire Guerreso (center) won over the crowd with her fiery delivery.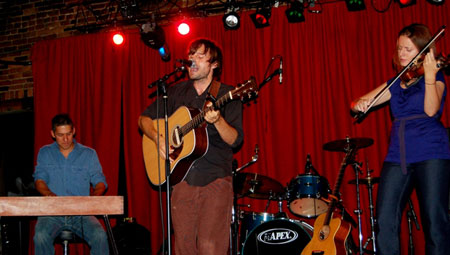 Erick Baker (center) impressed the audience with his stirring performance.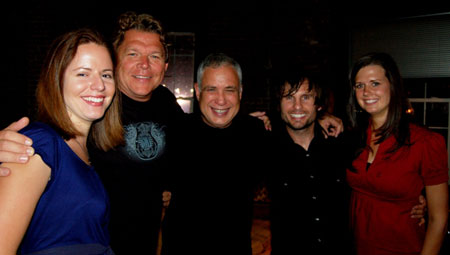 Pictured are (l to r): Erick Baker band member Erin Archer, BMI's David Preston, AC Entertainment's Ashley Capps, Erick Baker and BMI's Beth Mason.