Industry Insider Slated for March 4 in New York
BMI will present an edition of its Industry Insider Series on Thursday, March 4 at the Highline Ballroom (431 W. 16th Street, btwn 9th & 10th Avenues, New York City). Entitled "How I Produced the Record," the event will offer in-depth discussion and exclusive performances.
Moderator Allison Hagendorf of FUSE TV will guide the conversation with producers Ben Phillips, Kato Khandwala, Carl Sturken, and Evan Rogers, while Morningwood, Taylor Momsen and Shontelle will perform.
"How I Produced the Record" is open to the public. Admission is $10 in advance and $12 the day of the event; visit Ticketweb.com to purchase tickets.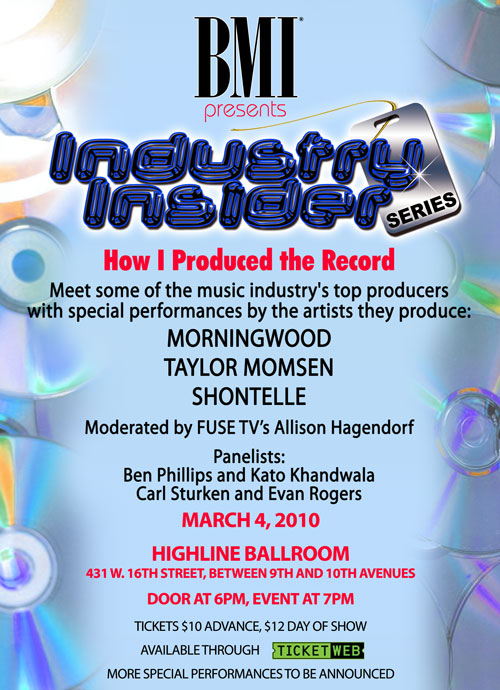 Doors will open at 6 p.m., and the action starts at 7 p.m.