"How I Wrote That Song®" de BMI Pasa al Plano Digital para el 30.mo Aniversario de la Semana de la Música Latina de Billboard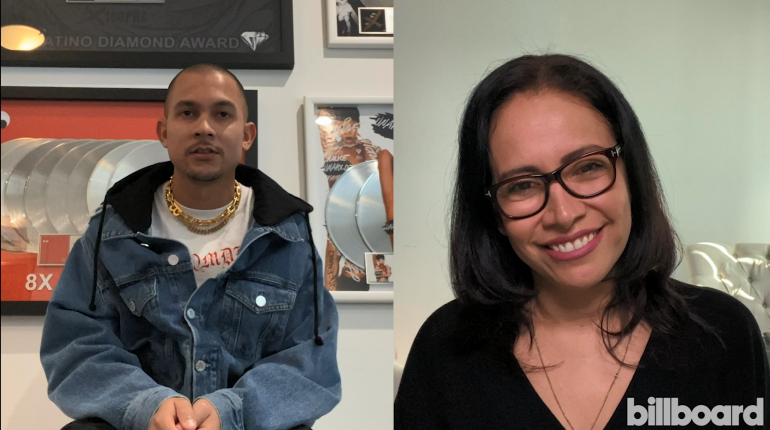 BMI tuvo el gusto de volver a presentar su característica serie de paneles, How I Wrote That Song®, como parte del 30.mo aniversario de la Semana de la Música Latina de Billboard. Para cumplir con las restricciones de salud debido a la pandemia, el evento se realizó en internet por primera vez, pero las conversaciones tuvieron el mismo impacto que siempre. Con Alex Flores, vicepresidenta principal del Departamento Creativo de BMI, como moderadora, el panel de este año incluyó al productor Tainy, ganador de tres Latin GRAMMYs, quien además acaba de recibir el codiciado Premio al Productor del Año en los Latin Music Awards de Billboard el miércoles y, como invitados especiales, el productor Albert Hype y el rapero/productor de reguetón Jota Rosa, dos miembros prometedores de la cooperativa NEON16 de Tainy.
Como oportunidad poco frecuente de hablar con nuevos influyentes e innovadores productores de éxitos, el panel fue informativo e instructivo. Los tres panelistas trataron una gran variedad de temas, entre ellos el proceso creativo, la compleja química de una colaboración exitosa y el desafío de crear música innovadora en su género en plena pandemia internacional. Fueron francos y abiertos, ofrecieron su perspectiva y le contaron sus experiencias a Flores. "Encuentra tu sonido", Tainy contestó cuando Flores le pidió consejos para quienes aspiran a ser productores. "Las oportunidades llegarán, pero debes estar listo para lo que venga. Dedica tiempo a perfeccionar tu arte y saber quién eres en el sector". Hype respaldó el alentador mensaje. "Encuéntrate", le dijo a Flores. "Encuentra tu sonido y lo que te diferencia de todo lo que está sucediendo, y dedícate a ello todos los días".