Hit BMI Songwriter Performs for National Restaurant Association Executives and Board Members
BMI sponsored the musical entertainment at the National Restaurant Association's annual board meeting, held recently (01/25) at the Fairmont Grand Del Mar in San Diego. BMI songwriter and composer L. Russell Brown took the audience down memory lane, performing such classic hits as "Tie A Yellow Ribbon Round the Ole Oak Tree," "Knock Three Times" and ""Say, Has Anybody Seen My Sweet Gypsy Rose," which were international smashes for the 1970's pop music group Tony Orlando and Dawn. Brown also performed "C'mon Marianne," which he co-wrote for The Four Seasons.
The National Restaurant Association is the largest foodservice trade association in the world—supporting more than 500,000 restaurant businesses.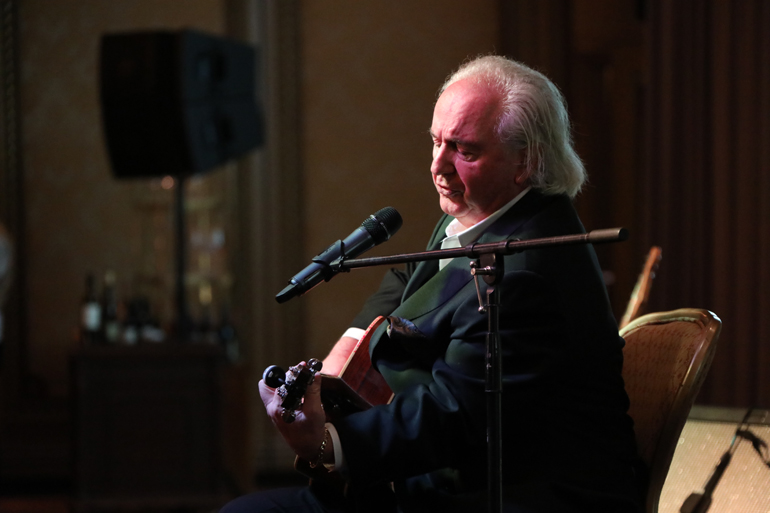 Hit BMI songwriter L. Russell Brown captures the audience at the NRA's annual board meeting.