Heartstop Gives Powerful Performance to a Packed House
Heartstop, a five-piece Los Angeles-based alternative rock band, performed an array of tunes from their current EP, Moments, to a packed crowd at the Knitting Factory on May 26. This young band proved that age is irrelevant when rocking the crowd. Their 30-minute set lent itself to strong guitar riffs, meaningful lyrics and cohesiveness from a band with chops that belie their age.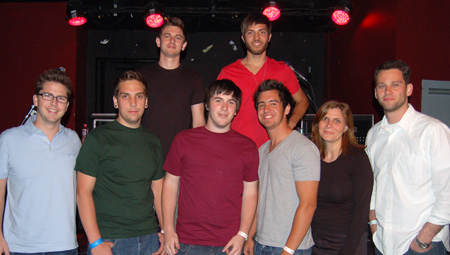 (l-r, back row):Heartop's Joe Khoury (drums) and Tristan Ramos (bass); (front row) BMI's Joe Maggini, Heartstop's Matt Sellers (back up vocal and guitar), Jake Hawkes (lead vocals and keys), Casey Serna (lead guitar),and BMI's Tracie Verlinde and Casey Robison.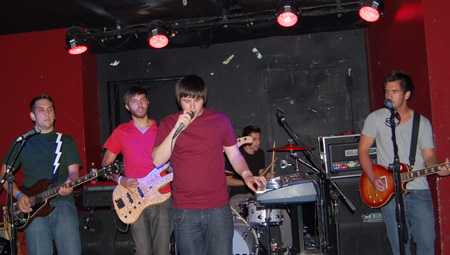 Heartstop rocks on stage