'Gone Girl' Composer Participates in SCL Q&A Session
BMI composer Atticus Ross, who co-wrote the score for the blockbuster Gone Girl, attended a screening of the thriller hosted by the Society of Composers and Lyricists on Wednesday, October 22, 2014, in Los Angeles. Along with co-writer Trent Reznor, Ross participated in a Q&A session moderated by Phil Gallo, senior correspondent for Billboard magazine.
Gone Girl isn't the first time the composers have collaborated. Previously, Ross and Reznor worked together on Girl With the Dragon Tattoo and The Social Network, for which they earned an Academy Award and a Golden Globe.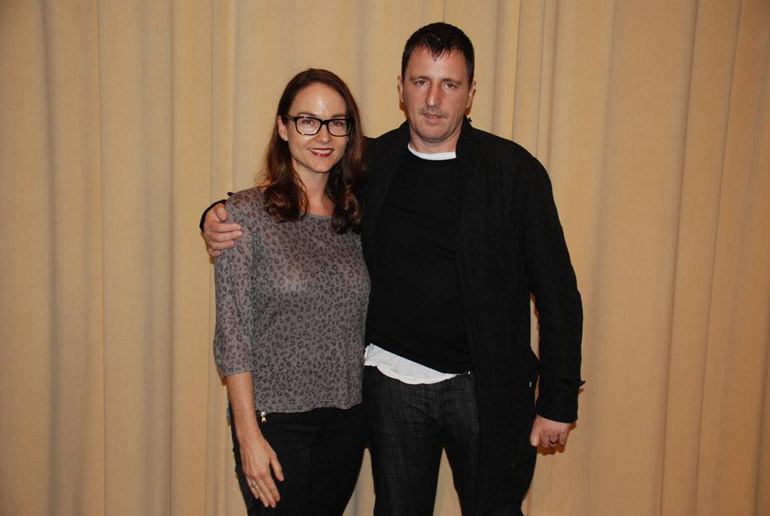 Pictured (L–R): BMI's Lisa Feldman with BMI composer Atticus Ross. photo: Lynn F. Kowal