Former Sundance Institute Lab Fellows Spotlighted at 2013 Film Festival
"BMI is proud to have been a part of the Sundance Composers Lab since its inception," says Doreen Ringer Ross, VP Film/TV Relations for BMI. "The lab is a unique artist development forum for developing film composers and independent filmmakers. It is a major component of the Sundance Institute Film Music Program, which is dedicated to supporting emerging film composers and enhancing the role of music in independent film."
First offered from 1986-1989, the Composers Lab was re-introduced in the summer of 1998 to provide a collaborative and supportive environment in which composers can experiment and expand their musical language. Under the guidance of the lab director Peter Golub, lab fellows greatly benefit from the two week workshop in which they collaborate with filmmakers from the Sundance Institute Feature Film Program. They explore the process of writing music for film and score original scenes shot during the Feature Film Directors Lab.
Many of BMI's top film composers serve as lab advisors. Past participants include Thomas Newman, Harry Gregson Williams, Edward Shearmur, George S. Clinton, Blake Neely, Alan Silvestri, Rolfe Kent, and Terence Blanchard.
BMI is particularly proud that so many of the films in this year's Sundance Film Festival have been scored by former lab fellows. Some of those talented composers are profiled below.
Lili Haydn – scored ANITA directed by Freida Mock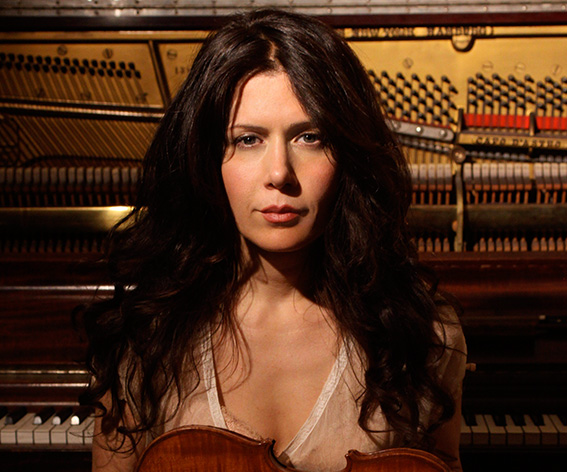 Lili Haydn
~Rolling Stone called her music "fiery and virtuosic…" George Clinton called her "the Jimi Hendrix of the violin."
Lili Haydn has released four critically acclaimed major label recordings as a solo artist, and appeared on numerous TV shows, including the Tonight Show with Jay Leno and the HBO hit Californication. Also known for her legendary collaborations; she has played with, sung with, and opened for everyone from Roger Waters, Herbie Hancock, Sting, Jimmy Page and Robert Plant, the Los Angeles Philharmonic, and George Clinton's P-Funk All Stars to name a few.
In addition to Lili's extensive recording and touring career, Lili's music has been licensed for TV, film, and commercials, and she is the featured voice and violin on several films with Hans Zimmer, and other illustrious composers. It was after a friend asked her to score what became the award winning documentary The Horse Boy in 2009, that Lili earned a fellowship to the Sundance Film Institute Composers Lab, and embarked on a growing career as a film composer, with seven feature films/documentaries to her credit, including Zeitgeist: Moving Forward, (2011), Somewhere Between (2012),The Sublime and Beautiful(2013, and ANITA by Academy Award winner Freida Lee Mock (2013). Lili's new cd "I Am A Man" will be released this summer.
For times and locations to hear the score & see ANITA while at Sundance click here.
Mark degli Antoni – scored God Loves Uganda directed by Roger Ross Williams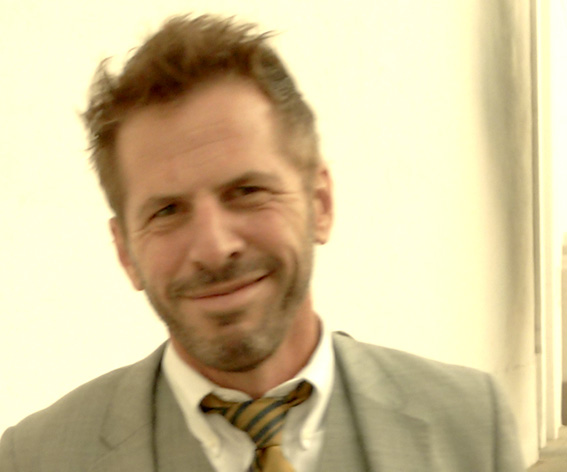 Mark degli Antoni
Mark degli Antoni is a film composer/performer living in Los Angeles and NYC. He studied with Milton Babbitt and David Loeb, earning a BM & MM in Composition from the Mannes College of Music in Manhattan. Mark co-founded the internationally acclaimed Warner Bros band Soul Coughing and has performed and recorded with David Byrne, Laurie Anderson, John Zorn, Low, Redman, among others. While at the Harmonic Ranch in NYC, he created sound works for Richard Prince, Julia Scher, Christian Marclay, and Nam Joon Pike. Influenced by artists from Schubert, to John Cage and Pedro Almodovar, Mark's approach to music and film scoring is unique. He often fuses his studied appreciation of traditional forms with the sounds around us - from pop songs to found fx - crafting notably distinct music. Mark has scored films for an eclectic selection of award-winning director's including
Werner Herzog, Wallace Shawn, Finn Taylor, William Wegman, Lily Baldwin and Jed Rothstein.
For times and locations to hear the score & see God Loves Uganda while at Sundance click here.
Marco d'Ambrosio – scored Inequality for All directed by Jacob Kornbluth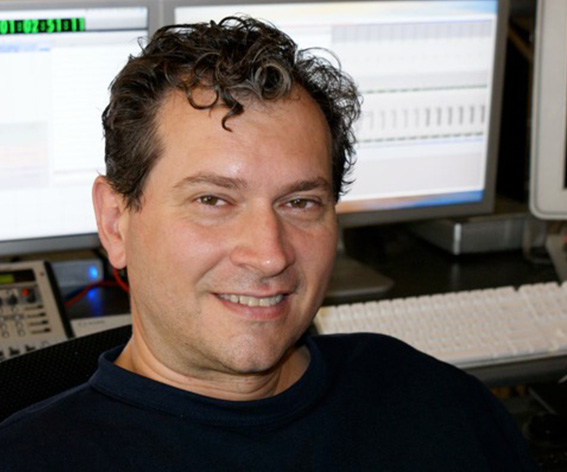 Marco d'Ambrosio
Marco d'Ambrosio is a composer, conductor-arranger, producer, multi-instrumentalist and sound designer. He has scored numerous award winning films, documentaries and theatre projects including the anime hit Vampire Hunter D Bloodlust, Haiku Tunnel, the Emmy winning Blink, The Rape of Europa, Connie Field's Johannesburg series as well as John Shenk's The Island President. Other scores of Marco's have been on projects released by Fox, Sony Pictures Classics, Lucasfilm Ltd., PDI/Dreamworks, Pixar, and Columbia Pictures. Marco also co-scored the documentary feature We Live In Public (Grand Jury Prize, Sundance 2009). He was a recipient of the film scoring fellowship from the Sundance Institute in 2005. More recently, Marco has been co-arranging and performing with Bob Weir of The Grateful Dead. His most recent projects include The Revolutionary Optimists, and 50 Lives, which will air on HBO this coming spring. Inequality for All is the fourth film Marco has scored for his long-time director/collaborator Jake Kornbluth.
For times and locations to hear the score & see Inequity for All while at Sundance click here.
Craig Richey – scored The World According to Dick Cheney directed to R.J. Cutler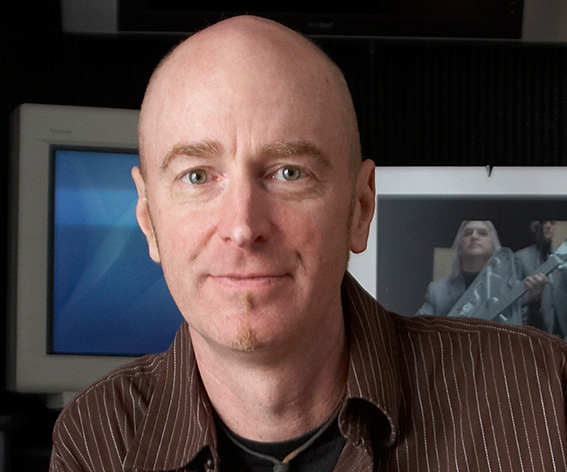 Craig Richey
A native of North Carolina, Craig Richey graduated from the Juilliard School of Music with a Master's Degree in Piano Performance. He began scoring films in New York. His first score, When It's Over, won critical praise in the LA Weekly. Soon after moving to Los Angeles in 2000, Craig met writer/director Nicole Holofcener and wrote the scores for Lovely & Amazing and Friends With Money. Craig has just completed the new film by Jeremy Leven, Girl On A Bicycle. Other credits include, The September Issue, Wonderful World, and The King Of Kong. Craig is a Sundance Composers Lab Fellow, invited to participate in the 2006 Lab at the Sundance Institute in Utah.
For times and locations to hear the score & see The World According to Dick Cheney while at Sundance click here.