Documentary Chronicles Public Enemy's Legacy
BMI and the New York Chapter of the Recording Academy sponsored a screening of the documentary : Welcome to the Terrordome, December 21, 2007 at the Directors Guild Theater. Following the screening, Charlie Feldman, BMI Vice President of Writer/Publisher Relations, New York, moderated a Q&A session, which featured producer Walter Leaphart, and Professor Griff and Chuck D of Public Enemy. The documentary chronicles Public Enemy's influential 20-year legacy in the music industry.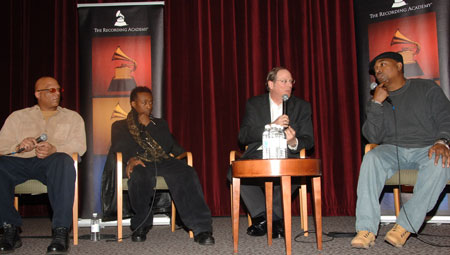 Pictured (l-r): Producer Walter Leaphart, Professor Griff, BMI's Charlie Feldman and Chuck D field questions from the audience.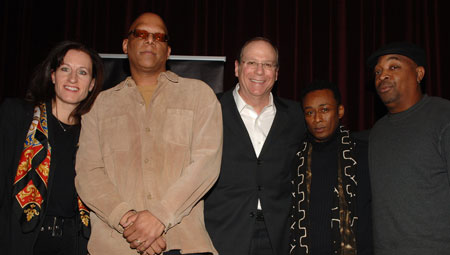 Pictured (l-r): The Recording Academy's Elizabeth Healy, producer Walter Leaphart, BMI's Charlie Feldman, Professor Griff, and Chuck D.