Devo to Headline BMI Showcase at annual SXSW Music and Media Conference
Friday, March 20 concert at Austin Music Hall marks band's first appearance at SXSWOn Friday, March 20, performing right society BMI will partner with SXSW to present new wave progenitors Devo at Austin Music Hall (208 Nueces St). The show marks the climax of BMI's focused presence at SXSW 2009: Throughout the week, the organization will also stage indie rock showcases, orchestrate film and songwriter panels, and host its annual invitation-only mixers, the details of which will be announced soon.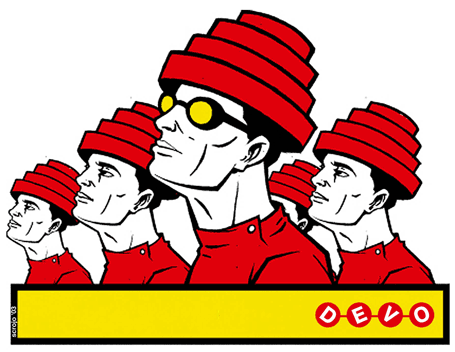 Devo's thorough understanding of the ability of precise, multi-faceted artistic expression to relay relevant social commentary elevated the band from quirky cult icons to mainstream players in the late 70's and 80's. Co-founders Gerald Casale and Mark Mothersbaugh dubbed the band "Devo," shorthand for their wry philosophy of the "de-evolution" of humanity they most readily observed in cultural shortcomings of the United States. Devo sought to bring attention to the crisis of individuality through a finely executed musical and visual experience that was equal parts satire and synth-beat-savvy: They paired austere uniforms capped off by signature upside-down red flower pot hats with urgently confident vocals and infectious if somewhat cantankerous rhythm. 1978's Q: Are We Not Men? A: We Are Devo! ignited a devout underground following, and thanks to their smash "Whip It" and its corresponding video directed by Casale, the band emerged as early MTV heroes. Hits including "Beautiful World" and "That's Good" followed before the members splintered off into numerous creative outlets including video direction and film and television music composition. In October 2008, Devo reunited in hometown Akron, Ohio, for the band's first live show in more than 30 years. www.myspace.com/devo
About SXSW SXSW 2009 will comprise Music, Film, and Interactive segments, taking place March 13-22, 2009 in Austin, Texas. The SXSW Music and Media Conference features a legendary festival showcasing more than 1,800 musical acts of all genres from around the globe on over eighty stages in downtown Austin. By day, the Austin Convention Center comes alive with conference registrants doing business in the Trade Show and partaking of a full agenda of informative, provocative panel discussions featuring hundreds of speakers of international stature. In its 23rd year, SXSW remains an essential event on the music industry calendar.
For more information on SXSW 2009, the SXSW Film Conference and Festival, the SXSW Interactive Festival, or to register for the conference, please visit www.sxsw.com.