DC Restaurant Association Celebrates New Year with Performance by Legendary BMI Hip Hop Artist
The Restaurant Association of Metropolitan Washington's annual holiday industry party, held recently (1/6) at the Conrad Washington DC, featured a performance by BMI songwriter Master Gee (Guy O'Brien), founding member of the hip hop pioneer band The Sugarhill Gang. Master Gee entertained the audience of DC area restaurateurs with a handful of the band's hits, including "Rapper's Delight," considered by many to be the first rap song every recorded.
The RAMW is the regional trade association representing restaurants and the foodservice industry in the Washington, DC Metropolitan Area. Established in 1920, RAMW is an advocate, resource, and community for its members.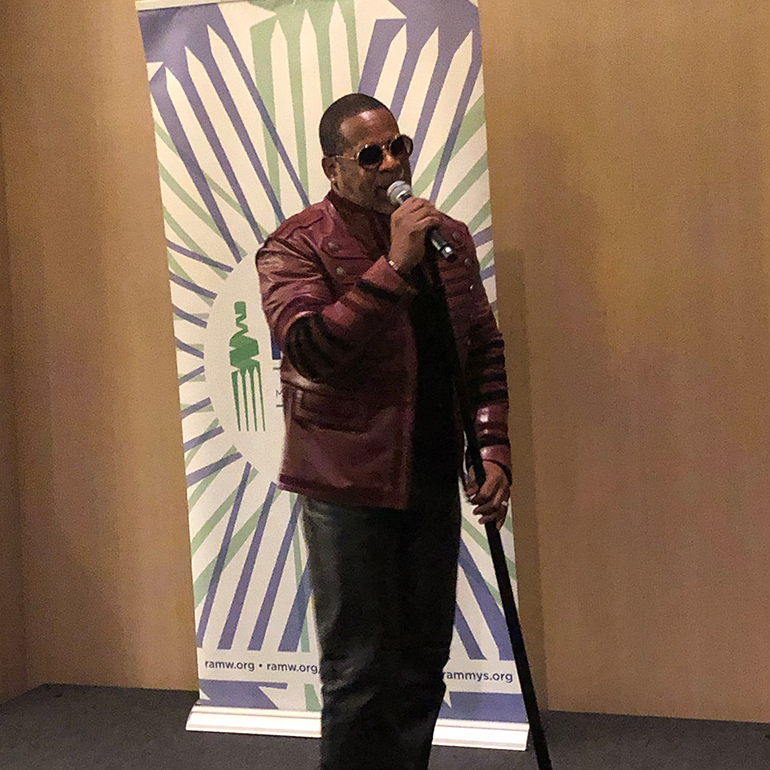 Master Gee performs during the RAMW's annual holiday industry party, held on January 6 at the Conrad Washington.