Composer David Newman to Receive Richard Kirk Award at BMI Film & Television Awards
Prolific composer David Newman will receive the Richard Kirk Award for outstanding career achievement at BMI's annual Film & Television Awards on Wednesday, May 20 in Los Angeles. Staged at the Beverly Wilshire Hotel, the black-tie, invitation-only dinner will also honor the composers of the past year's top-grossing films, top-rated prime-time network television series and highest-ranking cable network programs. BMI's President & CEO Del Bryant, and BMI's Vice President, Film/TV Relations, Doreen Ringer Ross, will host the event.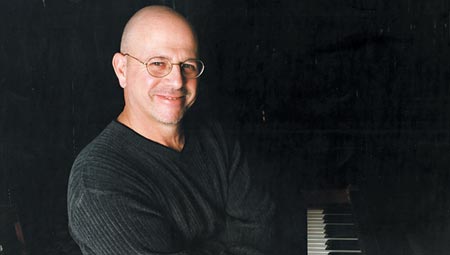 Mike Post
Named in honor of former BMI Vice President and film & television department founder Richard Kirk, the Richard Kirk Award is bestowed on composers who have made significant contributions to the realm of film and television. As the 2009 honoree, David Newman joins an elite list of peers that includes his brother Thomas Newman, Christopher Young, George S. Clinton, Harry Gregson-Williams, Jerry Goldsmith, Michael Kamen, Mark Mothersbaugh, Danny Elfman, Alan Menken, Mike Post, Lalo Schifrin, John Barry and John Williams.
Academy Award-nominated composer David Newman has helped create and elevate American pop culture for more than 20 years. Both an accomplished violinist and conductor of leading orchestras around the world including the Los Angeles Philharmonic, he is most admired for his ingenious and prolific work as a composer. After composing the original score for Danny DeVito's Throw Mama from the Train in 1987, Newman and DeVito began a rewarding cinematic partnership. Their lauded collaborations include The War of the Roses, Hoffa, Matilda and Death to Smoochy – films which utilized Newman's uniquely deft understanding of razor-sharp dark humor. His noted style also led to work on quirky hit films such as Bill and Ted's Excellent Adventure, The Nutty Professor, and its sequel. Newman has scored more than 100 films, including The Brave Little Toaster, Critters, Serenity, Bowfinger, Tommy Boy, Brokedown Palace, Galaxy Quest, Ice Age, Anastasia – for which he received an Academy Award nomination – and, most recently, Frank Miller's The Spirit, based on the classic comic book series. The recipient of 12 BMI Film Music Awards, Newman served as music director for the Sundance Institute for three years.  In 2007, he was elected president of the Film Music Society.  He currently serves as president of the board of directors of the American Youth Symphony, a pre-professional Los Angeles orchestra that has trained many of today's studio musicians.  Newman has also worked tirelessly to promote the performance of film music in the concert hall. He comes from a family of three generations of film music scoring – including his father, Alfred Newman; cousin, Randy Newman; and brother, Thomas Newman, among others.  
BMI will also present the Classic Contribution Award to past Richard Kirk Award recipient Mike Post in recognition of his dedicated involvement with the BMI Foundation's Pete Carpenter Fellowship. The composer behind classic themes for television series including NYPD Blue, Hill Street Blues,L.A. Law and Law and Order, Post has volunteered his time and invaluable expertise for the past 20 years, mentoring each fellowship recipient in his Los Angeles studios. The annual, four- to five-week long fellowship is bestowed on an aspiring film and television composer in memory of Post's late partner and friend Pete Carpenter, the composer of pioneering television themes including The A-Team,Magnum P.I. , The Rockford Files, Hardcastle and McCormick,Hunter and Riptide. Successful alumni of the prestigious fellowship include Christopher Tyng, Chris Beck, and Brian Langsbard. For more information on the BMI Foundation, please visit www.bmifoundation.com.