Committees and Concerts Meet in Philippines
BMI London's Brandon Bakshi recently trekked to Manila, Philippines, to attend the CISAC Asia-Pacific Committee Meeting held at the Intercontinental Hotel. While in Manila, Bakshi discussed performing right challenges with MCPS-PRS (Mechanical Copyright Protection Society - Performing Right Society) International Manager Liam Donnelly and thoroughly enjoyed a performance by Jamaica's newest sensation Sean Kingston ("Beautiful Girls"), who delivered a free concert.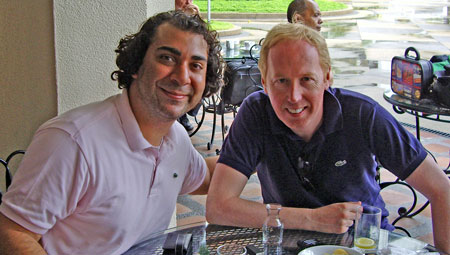 BMI's Brandon Bakshi and MCPS-PRS's Liam Donnelly.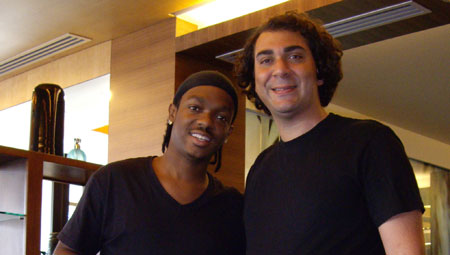 Sean Kingston crewmember and BMI songwriter/producer Hype King with BMI's Brandon Bakshi.