Chris Daughtry Featured in BMI Storytellers Session at Radio Conference
BMI Rock Legend Chris Daughtry closed out this year's Conclave radio conference held recently (7/17) in Minneapolis with a special "BMI Storytellers Session" where the rocker told the stories behind some of his biggest hits while performing a few of them as well. Daughtry, who was interviewed by syndicated rock radio DJ Adam Bomb, talked about his creative process and what inspires him to write his music. The North Carolina native has been nominated for 4 GRAMMYS including Best Rock Album (Daughtry), Best Rock Song ("It's Not Over"), Best Rock Performance by a Duo or Group with Vocals ("It's Not Over") and Best Pop Performance by a Duo or Group with Vocals ("Home").  The Conclave, whose mission is to improve the quality of broadcasting through education, is attended by radio programming executives, GMs, owners and on-air talent from across the country.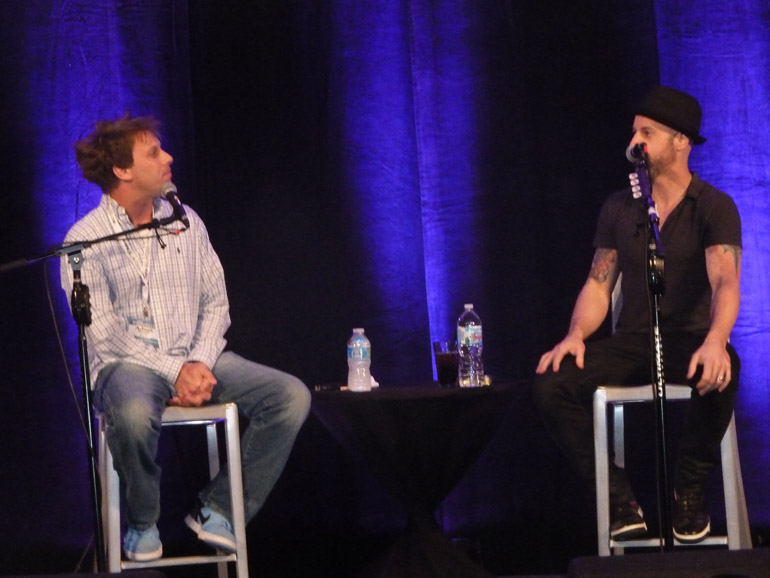 Pictured (L-R) during BMI's Storytellers Session are: DJ Adam Bomb and BMI songwriter Chris Daughtry.