Chart-Busting BMI Duo Sizzles at State Restaurant Association Conference
BMI singer-songwriters Ryan Follese and Nash Overstreet of the pop band Hot Chelle Rae delivered a sizzling set of some of their biggest hits in front of state restaurant association executives from across the country as well as National Restaurant Association execs attending the 2019 Council of State Restaurant Associations Summer Meeting held recently (7/9-7/12) in Sonoma, California. Hot Chelle Rae burst on the music scene in 2011 with their smash hit "Tonight, Tonight," which topped the Billboard charts and was certified double platinum. The band is currently preparing to release a new single and album this summer.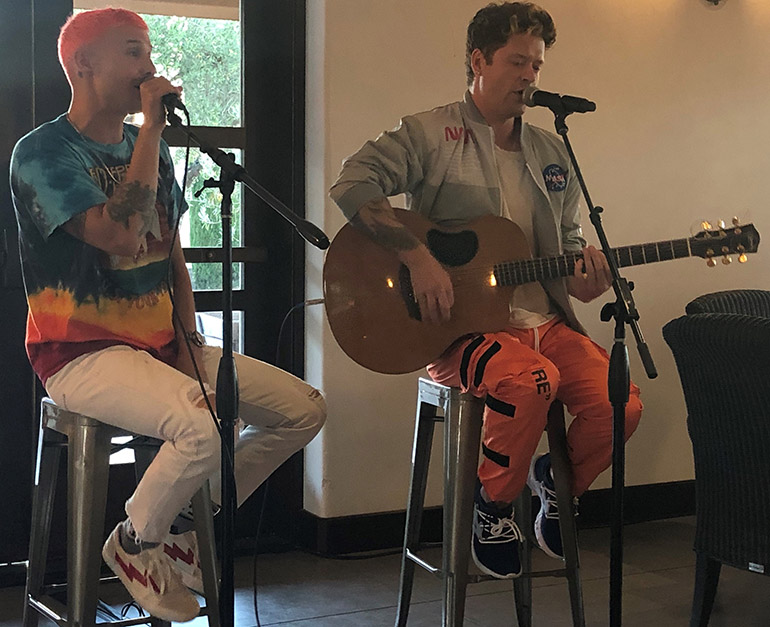 Hot Chelle Rae performs at the summer meeting of the CSRA in Sonoma.