Carnival Music & BMI Enjoy Hit Tunes Over Lunch
BMI and the entire Carnival Music staff invaded Egdehill Studios Café recently for an extended lunch. Carnival's BMI songwriters Blu Sanders, Jedd Hughes, Heather Little, Troy Jones and Bruce Robison performed new tunes and old favorites as staffers enjoyed good food, great music and each other's company.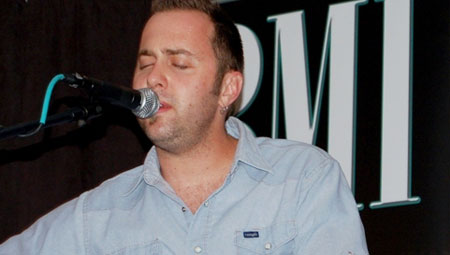 Singer/songwriter Blu Sanders kicked off the day's music. Jack Ingram recorded Sanders' "Hold On" for his latest album, This Is It.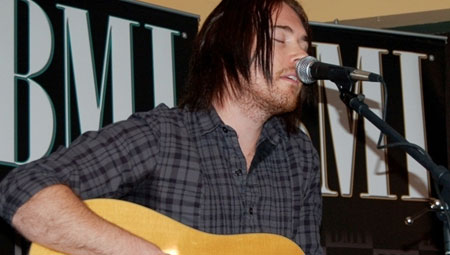 Capitol recording artist Jedd Hughes's stunning guitar-picking and soulful vocals shushed the crowd.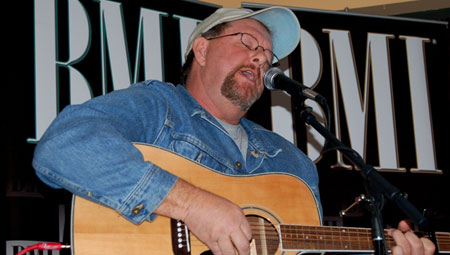 Songwriter Troy Jones performed his wry tune "Shiftwork," which was recorded by reigning CMA Entertainer of the Year Kenny Chesney and features Country Music Hall of Famer George Strait.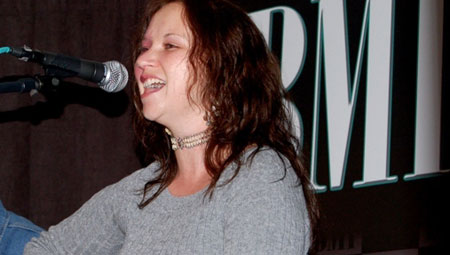 Heather Little performed Miranda Lambert's current single, "Gun Powder and Led." Little co-wrote the tune with Lambert, along with the Texan's breakout hit, "Me and Charlie."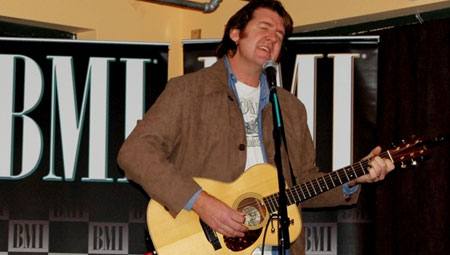 Esteemed singer/songwriter Bruce Robison treated listeners to a prime selection of his incomparable tunes including "First Thing About Mary," "Travelin' Soldier," and "Oklahoma Christmas."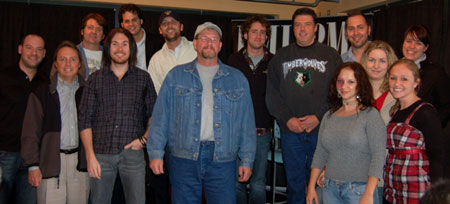 Pictured are (l to r): back row: singer/songwriter Bruce Robison, Carnival's Matthew Miller, Travis Hill, Goodloe Harman and Frank Liddell, singer/songwriter Blu Sanders & Carnival's Ashley Givens; front row: Carnival's Mark Wilson, BMI's Jody Williams, singer/songwriters Jedd Hughes, Troy Jones and Heather Little, with Carnival's Courtney Gregg & Brittany Shearer.
Photos: E. Dawson