Bobby Pinson Celebrates 'All I Want to Do' at BMI
BMI cheered the mushrooming success of songwriter Bobby Pinson Thursday, October 30 in Nashville. Currently enjoying an enviable winning streak, the songwriter's most recent collaboration with Sugarland, "All I Want to Do," topped the charts. Sugarland's Kristian Bush, also a BMI songwriter, and Jennifer Nettles, were on the road and unable to attend, but Pinson himself attracted a jubilant crowd to BMI's Music Row offices. BMI's Jody Williams praised the brandish confidence of the witty songwriter, whose songs have also reached the airwaves through Toby Keith, Trent Tomlinson, Emerson Drive, Marty Stuart and more.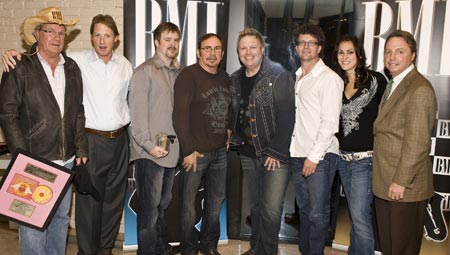 Pictured are (l-r): Universal Music Group's Luke Lewis, BMI's Clay Bradley, EMI Music Publishing's Ben Vaughn, producer Byron Gallimore, Bobby Pinson, Stage Three Music's Tim Hunze and Missy Roberts, with BMI's Jody Williams.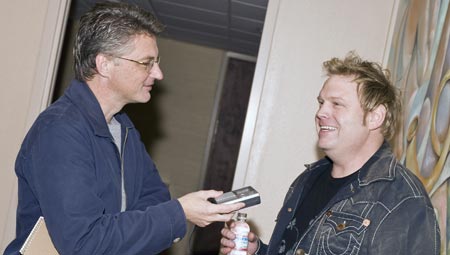 Tom Roland (left) interviews man-of-the-hour Bobby Pinson (right) at BMI.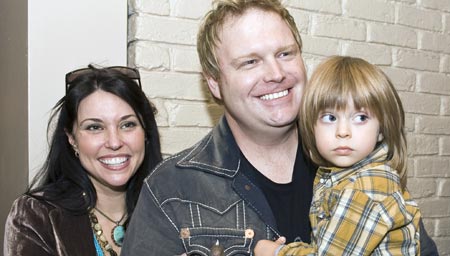 Pictured are (l-r): Lucy Pinson, Bobby Pinson and son Cash.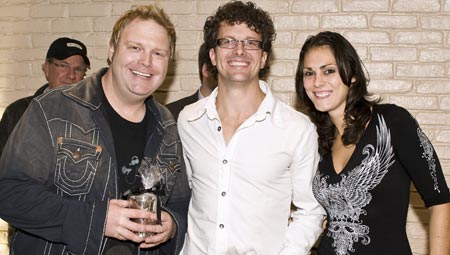 Pictured are (l-r): Bobby Pinson grins for the camera with his publishing team, Stage Three Music's Tim Hunze and Missy Roberts. (Photos by Erika Goldring)