BMI Writers Barker and Bowen Entertain Restaurant Association Execs
As has become tradition, a meeting of the Council of State Restaurant Associations featured a performance by two of Nashville 's finest BMI songwriters. The legendary Aaron Barker and up and coming writer Will Bowen provided the entertainment for the closing dinner at the 2014 CSRA State Government Affairs Conference held recently (11/21) at the Sandpearl Resort in Clearwater Beach, Florida. Barker cranked out his hits and told the stories behind the songs he has written for country icons such as George Strait, Willie Nelson and Lonestar, while Bowen brought his fresh brand of music, performing some of his future hits, including the single he wrote for American Idol finalist Casey James which releases to radio in February. CSRA's mission is to foster goodwill and promote the success of State Restaurant Associations and their members.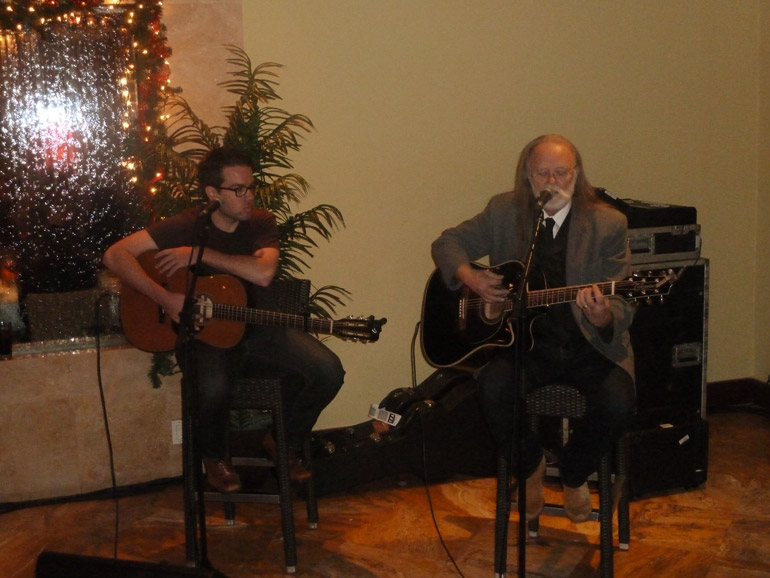 Bowen and Barker perform for CSRA executives at the Island Way Grill in  Clearwater Beach.