BMI Welcomes Arlis Albritton
Arlis Albritton now calls BMI home. An EMI writer, Arlis is universally counted among Nashville's finest crop of up-and-comers; his growing catalog includes three cuts on Julie Roberts's critically acclaimed Men and Mascara and two tracks on new duo Halfway to Hazard's debut, along with tunes recorded by Keith Anderson and Diamond Rio.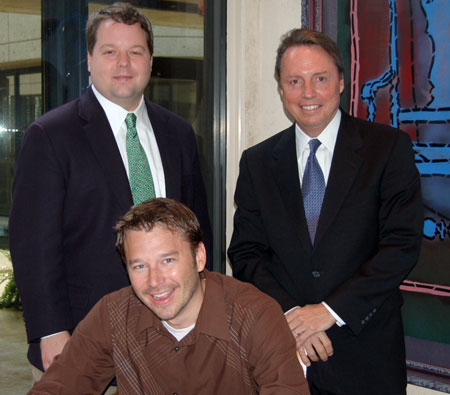 Pictured are (l to r): BMI's Bradley Collins and Jody Williams, with Arlis Albritton, seated.
Photo by E. Dawson