BMI Talks 'Streaming' at Nokia's Music Connects
Broadcast Music, Inc.'s Executive Director Writer/Publisher Relations, Europe & Asia, Brandon Bakshi participated in a panel discussion about streaming at the 5th Nokia Music Connects forum, whereby BMI was the proud lanyard partner, on November 26, 2013, in Mumbai. Other panelists included Anthony Zameczkowski, Head of Music - Asia Pacific, YouTube; Simon Wheeler, Director of Digital, Beggars Group; Pawan Agarwal, VP & Business Head, Gaana.com; Albert Pastore, Sr. Legal Counsel - Entertainment, Nokia; and Hari Nair, Director - Digital, Sony Music India.
Shortly after "The Streaming Story Panel," BMI also hosted a Breakaway Workshop - Copyright Law & International Publishing Update with Atul Churamani (Content Head, OnMobile) & Brandon Bakshi (Executive Director - Writer/Publisher Relations, Europe & Asia, BMI).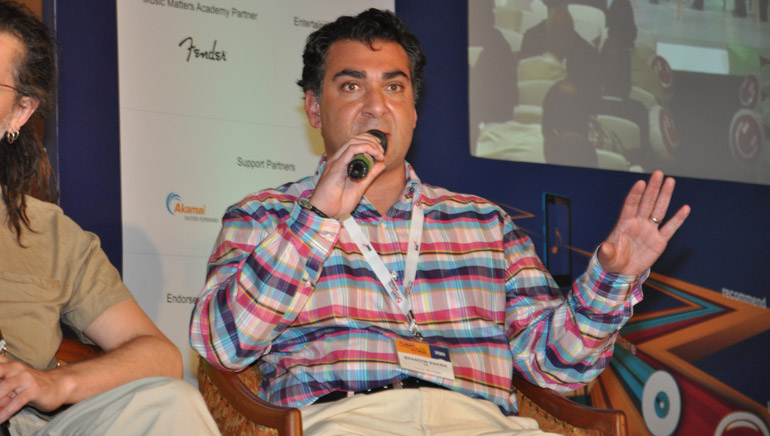 Pictured: BMI's Brandon Bakshi