BMI Takes Stage at Lollapalooza, ACL Music Fest & New Big State Festival
School is out, and festival season is in. BMI, the leading performing right organization, is proud to present and sponsor a stage at three of the nation's premier musical festivals: Lollapalooza August 3-5, Austin City Limits Music Festival September 14-16 and the inaugural Big State Festival October 13-14. BMI's partnership with this elite festival trifecta is designed to offer more prime showcasing opportunities to its songwriters - a distinct priority of the organization.

At Lollapalooza, buzz artists including Nashville, Tennessee's Bang Bang Bang (www.myspace.com/bangbangbang), St. Louis, Missouri's Ludo (www.myspace.com/ludorock), Bowling Green, Kentucky's Cage the Elephant (www.myspace.com/cagetheelephant) and Muscle Shoals, Alabama's John Paul White (www.myspace.comjohnpaulwhite) will perform on BMI's day stage. Set in Chicago's Grant Park, the indie-inspired festival presents legendary names like Iggy and the Stooges alongside a selection of the world's most promising independent up-and-comers.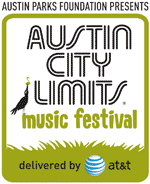 The Austin City Limits Music Festival, the namesake of the long-running PBS series, fittingly invades the Austin, Texas, the Live Music Capitol of the World. Over three days in Zilker Park, BMI's stage at the festival will present an enticing line-up of auspicious up-and-comers and renowned singer/songwriters, including Memphis, Tennessee's Amy LaVere (www.myspace.com/amylavere), Nashville's Jeffrey Steele (www.jeffreysteele.com), Charleston, South Carolina's Cary Ann Hearst (www.myspace.com/caryannhearst), and Athens, Georgia's Patterson Hood (www.myspace.com/pattersonhood) of Drive by Truckers fame.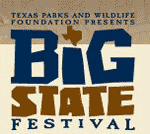 The Big State Festival is a new breed of country mega-concert held at Texas Motor Speedway in Bryan-College Station, Texas. The event will feature an all-star line-up and another impressive BMI showcase stage dedicated to highlighting honk-tonk-tinged artists that claim Texas roots. Over two days, the BMI stage will feature a line-up including Austin's Sunny Sweeney (www.myspace.com/sunnysweeney), New Braunfels's Drew Kennedy (www.myspace.com/drewkennedy), Austin's The Weary Boys (www.myspace.com/thewearyboys) and Austin's The Gougers (www.myspace.com/thegougers).
All three festivals are produced by C3 and Capital Sports & Entertainment. For more information on Lollapalooza, please visit www.lollapalooza.com; for information on the Austin City Limits Music Festival, visit www.aclfestival.com; and for details regarding the Big State Festival, please go to www.bigstatefestival.com.