BMI Tailgate Party to Debut at 2012 CMA Music Festival
New stage to offer high-energy sets from exciting up-and-comers and established greats outside LP Field each night of the festival
BMI will help make downtown Nashville's beloved celebration of all things country music even bigger with the introduction of the BMI Tailgate Party at the 2012 CMA Music Festival, Thursday, June 7 through Sunday, June 10. Located right off the Cumberland River outside LP Field, the new stage will feature BMI's rising stars, songwriters behind the hits, honky tonk heroes and guitar gods, and serving as rowdy warm-ups before the nightly headliner shows at LP Field.
The BMI Tailgate Party will start each day of the Festival at 4:30 p.m. and is free and open to the public. A limited amount of parking will be available at LP Field each night for $15 cash-only on a first come, first serve basis.
Thursday's lineup kicks off with promising up-and-comer Brent Cobb, followed by three of country's most in-demand songwriters, the Peach Pickers – Dallas Davidson, Rhett Akins and Ben Hayslip.
Friday evening starts with BR549 co-founder Chuck Mead and his new group, His Grassy Knoll Boys, followed by the robust rockabilly of Trent Summar & the New Row Mob, then Arista Nashville recording artist and Texas-bred singer/songwriter Kristen Kelly.
Saturday jump starts with newcomer Mo Pitney. Louisiana native Chancie Neal takes the stage next, followed by new country-rock duo Florida Georgia Line.
Sunday kicks off with young old-time string troupe the Hogslop String Band, followed by guitar master and charismatic front man Kenny Vaughan, then the World Famous Headliners, a super-trio made up of hit songwriters and top-drawer musicians Pat McLaughlin, Shawn Camp and Big Al Anderson.
The BMI Tailgate Party at the CMA Music Festival exemplifies both organizations' continued dedication to supporting songwriters at all levels. BMI's layered approach to songwriter development comprises educational, creative and promotional opportunities, including the BMI Lehman Engel Musical Theatre, Jason Blume Songwriters' and Jazz Composers Workshops; 8 off 8th, Pick of the Month and Acoustic Lounge showcase series; and stages at premier festivals including Lollapalooza, South By Southwest, the Key West Songwriters Festival and the Austin City Limits Music Festival. BMI has also been a strong supporter of the CMA Songwriters Series, now in its eighth year, which has performed shows in Belfast, Boston, Chicago, Dublin, London, Los Angeles, Nashville, New York City, and Washington D.C.
THE BMI TAILGATE PARTY LINEUP

THURSDAY, JUNE 7
Brent Cobb
The Peach Pickers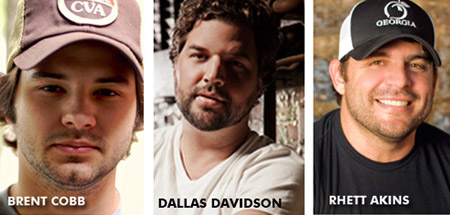 FRIDAY, JUNE 8
Chuck Mead
Trent Summar & The New Row Mob
Kristen Kelly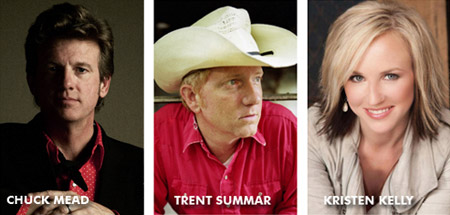 SATURDAY, JUNE 9
Mo Pitney
Chancie Neal
Florida Georgia Line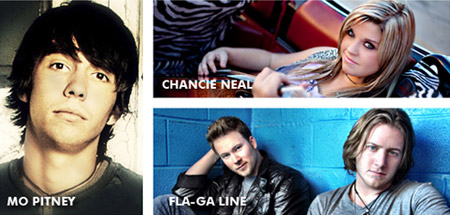 SUNDAY, JUNE 10
Hogslop String Band
Kenny Vaughan
World Famous Headliners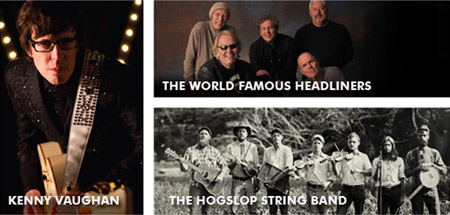 About CMA Music Festival
CMA Music Festival, now in its 41st year, is an unparalleled music experience celebrating America's music. Taking place Thursday through Sunday, June 7-10, this event brings the community together with fans from around the world. Last year, the event attracted more than 65,000 fans daily from all 50 states and 26 nations. The 2012 CMA Music Festival will once again be filmed for an ABC Television Network television special to air later this summer. Four-day ticket packages are on sale and fans can purchase tickets through Ticketmaster at Ticketmaster.com or 1-800-745-3000. Tickets can also be purchased through CMAfest.com or 1-800-CMA-FEST. Ticket prices are based on the level of seating at LP Field for the Nightly Concerts. Fans should order their tickets now to guarantee their place at the event USA Today named "the crown jewel of Country Music festivals" and the reigning winner of the International Entertainment Buyers Association's (2004, 2006, 2008, and 2010) LIVE! Award for Festival of the Year. For more information, visit CMAfest.com.