Langerado Music Festival Canceled
The Langerado Music Festival, slated for October 8 and 9, has been canceled. Tickets will be fully refunded at point of purchase by calling 888-512-SHOW or emailing support@fgtcustomerservice.com.

For more information, please visit langerado.com.
---
BMI Sponsors Stage at Langerado Music Festival October 8-9
The 2nd Langerado Music Festival will sweeten southern Florida's Atlantic Coast on October 8 and 9. The freewheeling fest is set in Sunrise, Florida—just minutes away from Ft. Lauderdale's beaches–on 23 acres in Markham Park. BMI is a proud sponsor of Langerado, which is produced by C3 Presents.   The BMI stage will add ten of the country's most intriguing indie voices to Langerado's happily eclectic slate of performers.
On Saturday, Oct. 8, the BMI stage will feature the rock, funk, and blues vibes of The Bobby Lee Rodgers Trio; the flamboyant, edgy pop of A Million Pieces; Bear Cub's aggressive folk; the Vaudeville-inspired indie stylings of Rachel Goodrich; and Smith Westerns' punk with a glam-rock twist.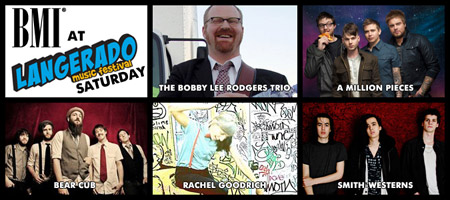 The Sunday, Oct. 9 lineup proves to be just as stacked, starting with K. Flay's cerebral hip-hop; the Southern soul sounds of Nic Cowan; The Kingston Springs' classically-rooted West Coast rock; The Heavy Pets rock-funk fusion; and the experimental pedal-to-the-metal power pop of The Whigs.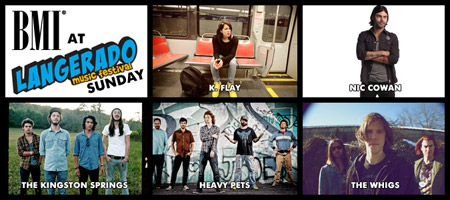 BMI is proud to present and sponsor stages at C3's music festivals: Lollapalooza, Austin City Limits Music Festival, and Langerado. The prime showcasing opportunities offered to BMI songwriters through the organization's partnerships with those elite events underscores BMI's dedication to multi-layered songwriter development and support.
For more information, visit langerado.com.