BMI Sponsors 14th Annual Woodstock Film Festival In New York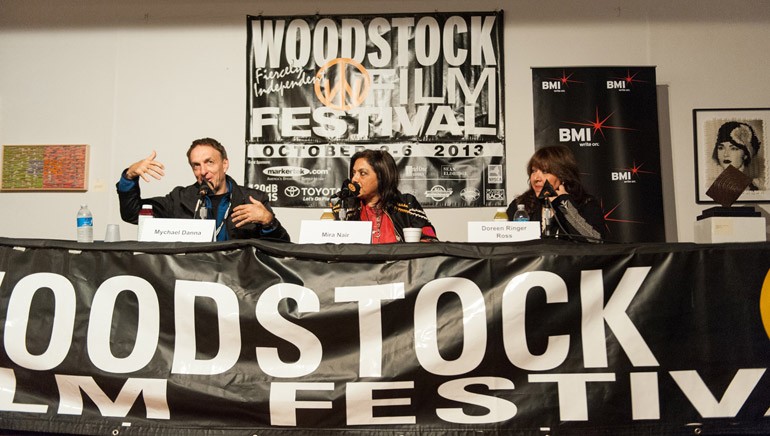 Broadcast Music, Inc. (BMI) attended the 14th annual Woodstock Film Festival in support of its innovative variety of films, first-class concerts, workshops, celebrity-led panels and awards ceremony. Opening night took place on Wednesday, October 2, and featured the Dick Fontaine-directed film, Sonny Rollins: Beyond the Notes. Immediately following the screening of the film, BMI composer and jazz saxophonist Sonny Rollins participated in a Q&A.
On Friday, October 4, BMI Vice President, Film/TV Relations Doreen Ringer-Ross hosted an intimate dinner where special guests mingled and caught up during the festival.
On Saturday, October 5, at the Kleinert James Art Center in Woodstock, New York, Ringer-Ross moderated the "Music in Film" panel. Panelists included filmmaker Mira Nair and Academy Award-winner and BMI composer Mychael Danna. The panel explored the dynamic between director and film composer. Nair and Danna discussed their collaboration on films such as Kama Sutra: A Tale of Love, Monsoon Wedding and Vanity Fair.